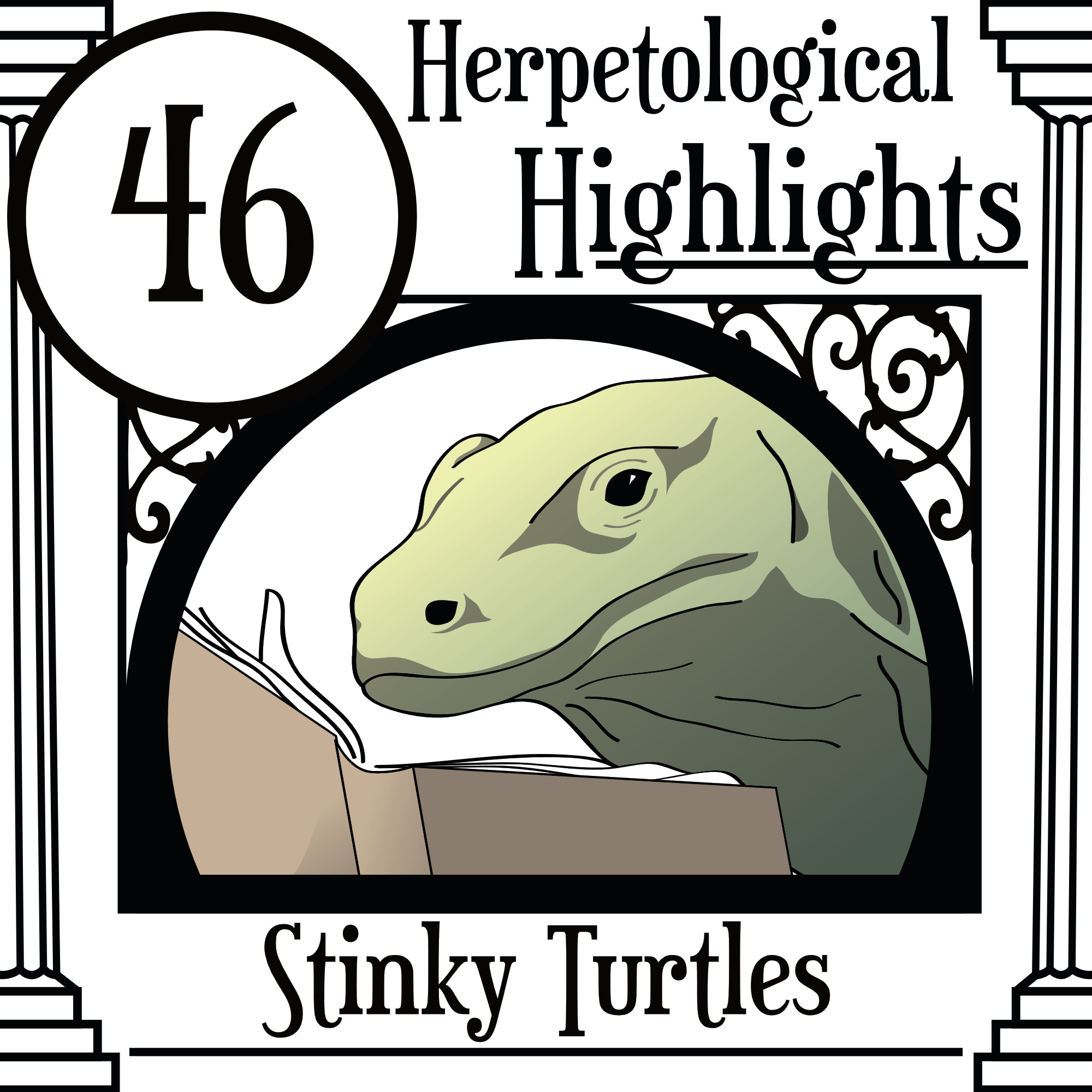 Episode 46 is a Patreon episode about...musk turtles! These endearing little monsters live in the waterways of the USA and we examine their unusual mouths and diet preferences. Species of the Bi-Week is a squishy chelonian.
FULL REFERENCE LIST AVAILABLE AT: herphighlights.podbean.com
Main Paper References:
Heiss, E., Natchev, N., Beisser, C., Lemell, P., & Weisgram, J. (2010). The fish in the turtle: On the functionality of the oropharynx in the common musk turtle Sternotherus odoratus (Chelonia, Kinosternidae) concerning feeding and underwater respiration. The Anatomical Record: Advances in Integrative Anatomy and Evolutionary Biology, 293(8), 1416-1424.
Wilhelm, C. E., & Plummer, M. V. (2012). Diet of radiotracked Musk Turtles, Sternotherus odoratus, in a small urban stream. Herpetological Conservation and Biology, 7(2), 258-264.
Species of the Bi-Week:
Farkas, B., Ziegler, T., Pham, C. T., Ong, A. V., & Fritz, U. (2019). A new species of Pelodiscus from northeastern Indochina (Testudines, Trionychidae). ZooKeys, (824), 71.
Other mentioned papers:
Snider, A.T. and J.K. Bowler. 1992. Longevity of reptiles and amphibians in North American collections. Second Edition. Herpetological Circulars No. 21.
Strokal, M., Ma, L., Bai, Z., Luan, S., Kroeze, C., Oenema, O., ... & Zhang, F. (2016). Alarming nutrient pollution of Chinese rivers as a result of agricultural transitions. Environmental Research Letters, 11(2), 024014.
Music:
Intro/outro – Treehouse by Ed Nelson
Other Music – The Passion HiFi, www.thepassionhifi.com