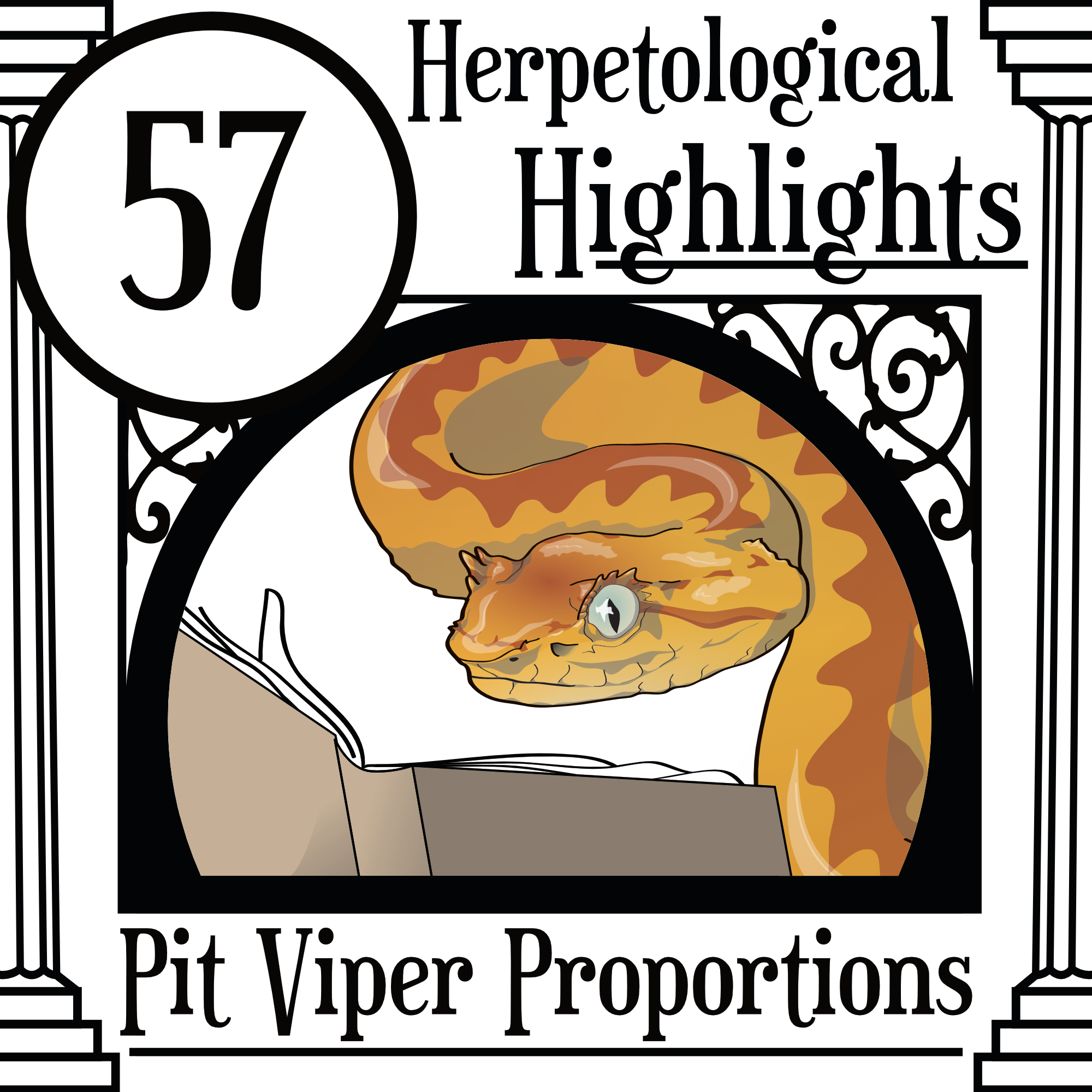 Patreon episode - what's up with Central American vipers? More specifically how is there size and shape impacted by location and interspecific interactions? We check out a couple of papers looking to explore just that. The Species of the Bi-week is a new moderately small insular viper. FULL REFERENCE LIST AVAILABLE AT: herphighlights.podbean.com
Main Paper References:
Jadin, R. C., Mihaljevic, J. R., & Orlofske, S. A. (2019). Do New World pitvipers "scale‐down" at high elevations? Macroecological patterns of scale characters and body size. Ecology and evolution, 9(16), 9362-9375.
Meik, J. M., Setser, K., Mocino-Deloya, E., & Lawing, A. M. (2012). Sexual differences in head form and diet in a population of Mexican lance-headed rattlesnakes, Crotalus polystictus. Biological Journal of the Linnean Society, 106(3), 633-640.
Species of the Bi-Week:
Barbo, F. E., Gasparini, J.L., Almeida, A., Zaher, H., Grazziotin, F., Gusmão, R.B., Ferrarini, J. and Sawaya R. (2016). Another new and threatened species of lancehead genus Bothrops (Serpentes, Viperidae) from Ilha dos Franceses, Southeastern Brazil. Zootaxa, 4097(4), 511-529.
Other Mentioned Papers/Studies:
Strine, C., Barnes, C., Crane, M., Silva, I., Suwanwaree, P., Nadolski, B., … Hill, J. (2015). Sexual dimorphism of tropical green pit viper Trimeresurus (Cryptelytrops) macrops in Northeast Thailand. Amphibia-Reptilia, 36(4), 327–338. https://doi.org/10.1163/15685381-00003010
Mackessy, S., Leroy, J., Mociño-Deloya, E., Setser, K., Bryson, R., & Saviola, A. (2018). Venom ontogeny in the mexican lance-headed rattlesnake (Crotalus polystictus). Toxins, 10(7), 271. 
Other Links/Mentions:
Association of Zoos pdf: https://ams.aza.org/iweb/upload/RCP_Snake2016-76b7ff18.pdf
Music:
Intro/outro – Treehouse by Ed Nelson
Other Music – The Passion HiFi, www.thepassionhifi.com