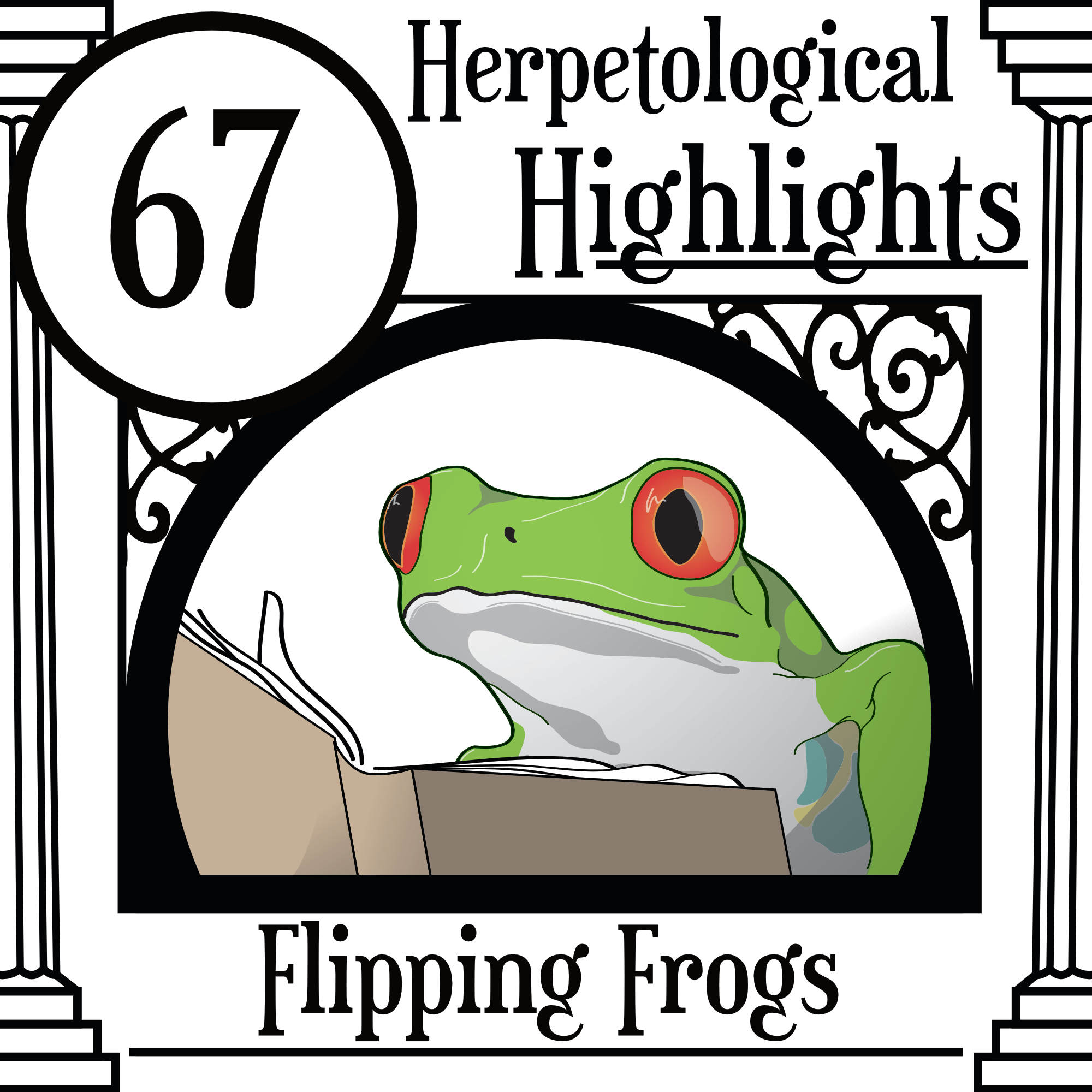 A selection of papers are discussed in this episode. Starting with a big finding from Central America on the fate of snakes post-frog loss, and ending with a pair of more lighthearted natural history notes. Species of the Bi-week returns with a serpentine ocean dweller. FULL REFERENCE LIST AVAILABLE AT: herphighlights.podbean.com
Main Paper References:
Anderson, C. V., & Liebl L. A. (2019) MICRURUS ALLENI (Allen's Coralsnake). DIET. Herpetological Review 50(1), 162-163
Paniagua K. S. & Abarca J. G. (2016). Thanatosis in four poorly known toads of the genus Incilius from the highlands of Costa Rica. Mesoamerican Herpetology 3(1), 135–140.
Zipkin, E. F., DiRenzo, G. V., Ray, J. M., Rossman, S., & Lips, K. R. (2020). Tropical snake diversity collapses after widespread amphibian loss. Science, 367(6479), 814-816.
Species of the Bi-Week:
Nankivell, J. H., Goiran, C., Hourston, M., Shine, R., Rasmussen, A. R., Thomson, V. A., & Sanders, K. L. (2020). A new species of turtle-headed sea Snake (Emydocephalus: Elapidae) endemic to Western Australia. Zootaxa, 4758(1), 141–156. https://doi.org/10.11646/zootaxa.4758.1.6
Other Mentioned Papers/Studies:
Arias-Piedra, E., & Chaves-Cordero, G. A. (2013). Dermophis glandulosus. Predation by Micrurus alleni. Dermophis glandulosus. Depredación por Micrurus alleni. Herpetological Review., 44(4), 657-658.
Fernández, J., Vargas-Vargas, N., Pla, D., Sasa, M., Rey-Suárez, P., Sanz, L., ... & Lomonte, B. (2015). Snake venomics of Micrurus alleni and Micrurus mosquitensis from the Caribbean region of Costa Rica reveals two divergent compositional patterns in New World elapids. Toxicon, 107, 217-233.
Marshall BM, Strine CT. 2020. Make like a glass frog: In support of increased transparency in herpetology. OSF Preprints. DOI: 10.31219/osf.io/74frd.
Montgomery, C. E., Lips, K. R., & Ray, J. M. (2011). Ontogenetic shift in height of sleeping perches of Cope's Vine Snake, Oxybelis brevirostris. The Southwestern Naturalist, 358-362.
Music:
Intro/outro – Treehouse by Ed Nelson
Other Music – The Passion HiFi, www.thepassionhifi.com