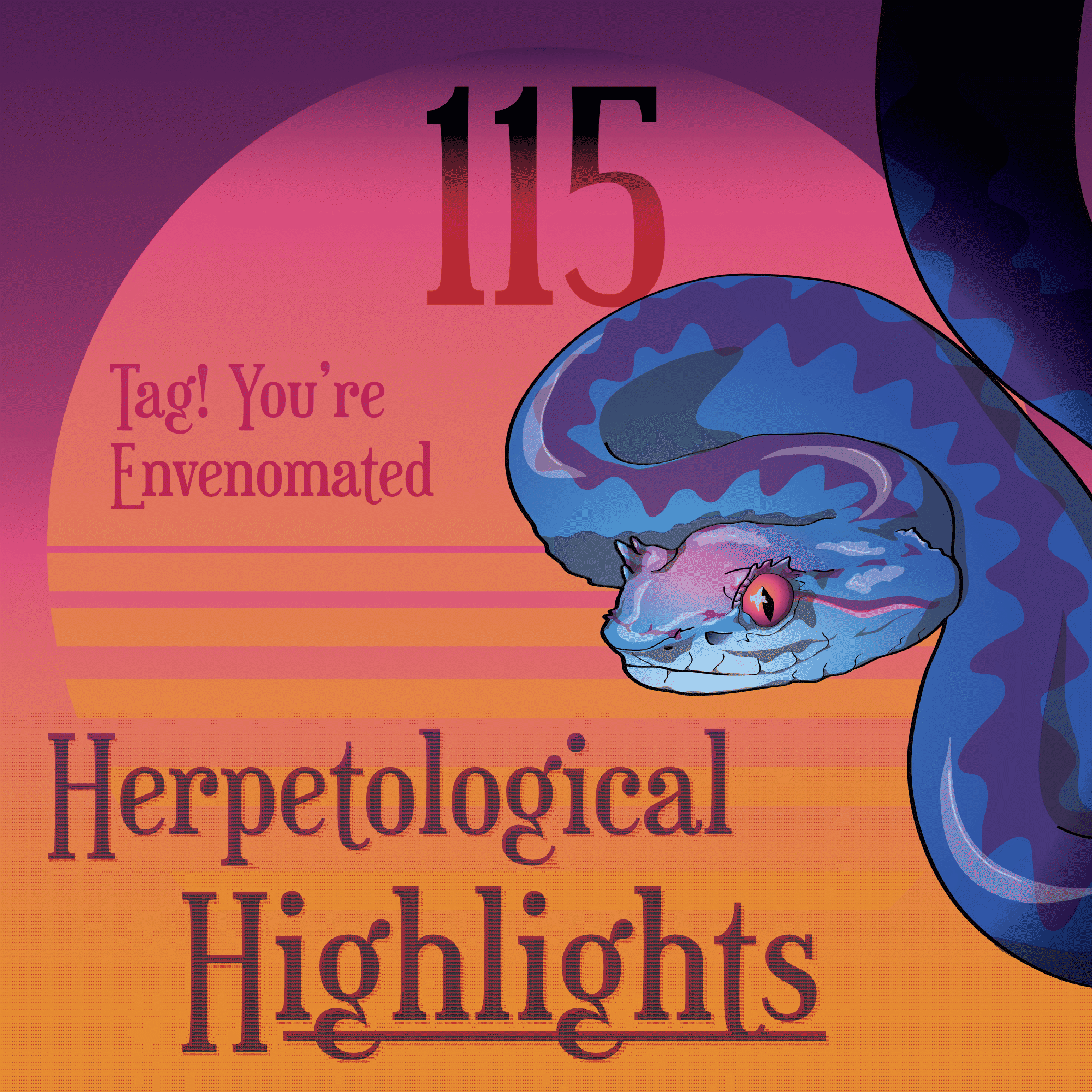 Venoms are complex, and researchers are constantly discovering new intriguing uses. But this episode we look at a fascinating new venom use for the snakes themselves.
Become a Patreon: https://www.patreon.com/herphighlights
Full reference list available here: http://www.herphighlights.podbean.com
Main Paper References:
Saviola AJ, Chiszar D, Busch C, Mackessy SP. 2013. Molecular basis for prey relocation in viperid snakes. BMC Biology 11:20. DOI: 10.1186/1741-7007-11-20.
Other Mentioned Papers/Studies:
Teshera MS, Clark RW, Wagler AE, Greenbaum E. 2021. Foraging and scavenging behaviour of the prairie rattlesnake (Crotalus viridis): no evidence that envenomation cues facilitate kleptoparasitism of struck prey. Amphibia-Reptilia:1–11. DOI: 10.1163/15685381-bja10073.
Other Links/Mentions:
Indian purple frog call from Thomas A, Suyesh R, Biju SD, Bee MA. 2014. Vocal behavior of the elusive purple frog of India (Nasikabatrachus sahyadrensis), a fossorial species endemic to the Western Ghats. PloS one, 9(2), p.e84809: https://en.wikipedia.org/wiki/File:Vocal-Behavior-of-the-Elusive-Purple-Frog-of-India-(Nasikabatrachus-sahyadrensis)-a-Fossorial-pone.0084809.s005.ogv
Music:
Intro/outro – Treehouse by Ed Nelson
Species Bi-week theme – Mike Mooney
Other Music – The Passion HiFi, www.thepassionhifi.com