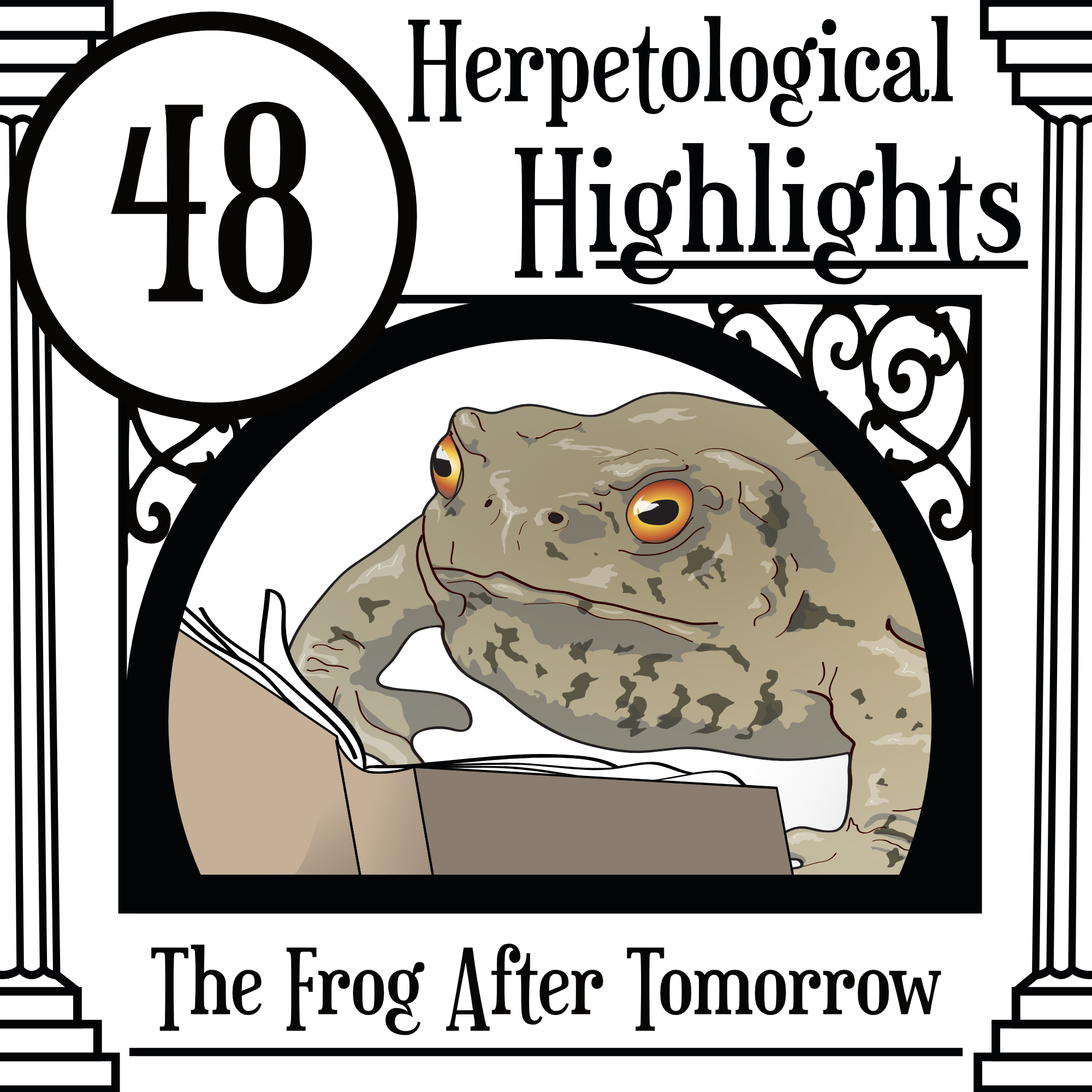 In this Patreon episode we delve into the world of amphibians - how will frogs, toads, salamanders and friends cope with human-induced climate alterations? We round off with a puddle-loving Species of the Bi-Week who is new to science.
FULL REFERENCE LIST AVAILABLE AT: herphighlights.podbean.com
Main Paper References: 
Miller, D. A., Grant, E. H. C., Muths, E., Amburgey, S. M., Adams, M. J., Joseph, M. B., ... & Calhoun, D. L. (2018). Quantifying climate sensitivity and climate-driven change in North American amphibian communities. Nature communications, 9(1), 3926.
Üveges, B., Mahr, K., Szederkényi, M., Bókony, V., Hoi, H., & Hettyey, A. (2016). Experimental evidence for beneficial effects of projected climate change on hibernating amphibians. Scientific reports, 6, 26754.
Species of the Bi-Week:
Goutte, S., Reyes-Velasco, J., & Boissinot, S. (2019). A new species of puddle frog from an unexplored mountain in southwestern Ethiopia (Anura, Phrynobatrachidae, Phrynobatrachus). ZooKeys, (824), 53.
Other mentioned papers:
Morgan, M. J., Hunter, D., Pietsch, R. O. D., Osborne, W., & Keogh, J. S. (2008). Assessment of genetic diversity in the critically endangered Australian corroboree frogs, Pseudophryne corroboree and Pseudophryne pengilleyi, identifies four evolutionarily significant units for conservation. Molecular Ecology, 17(15), 3448-3463.
Other Links/Mentions:
Ross McGibbon reptile photography: https://www.facebook.com/RossMcGibbonReptilePhotography/ 
Steve Allain's new crowdfunder: https://www.gofundme.com/where-did-the-toads-come-from 
Music:
Intro/outro – Treehouse by Ed Nelson
Other Music – The Passion HiFi, www.thepassionhifi.com