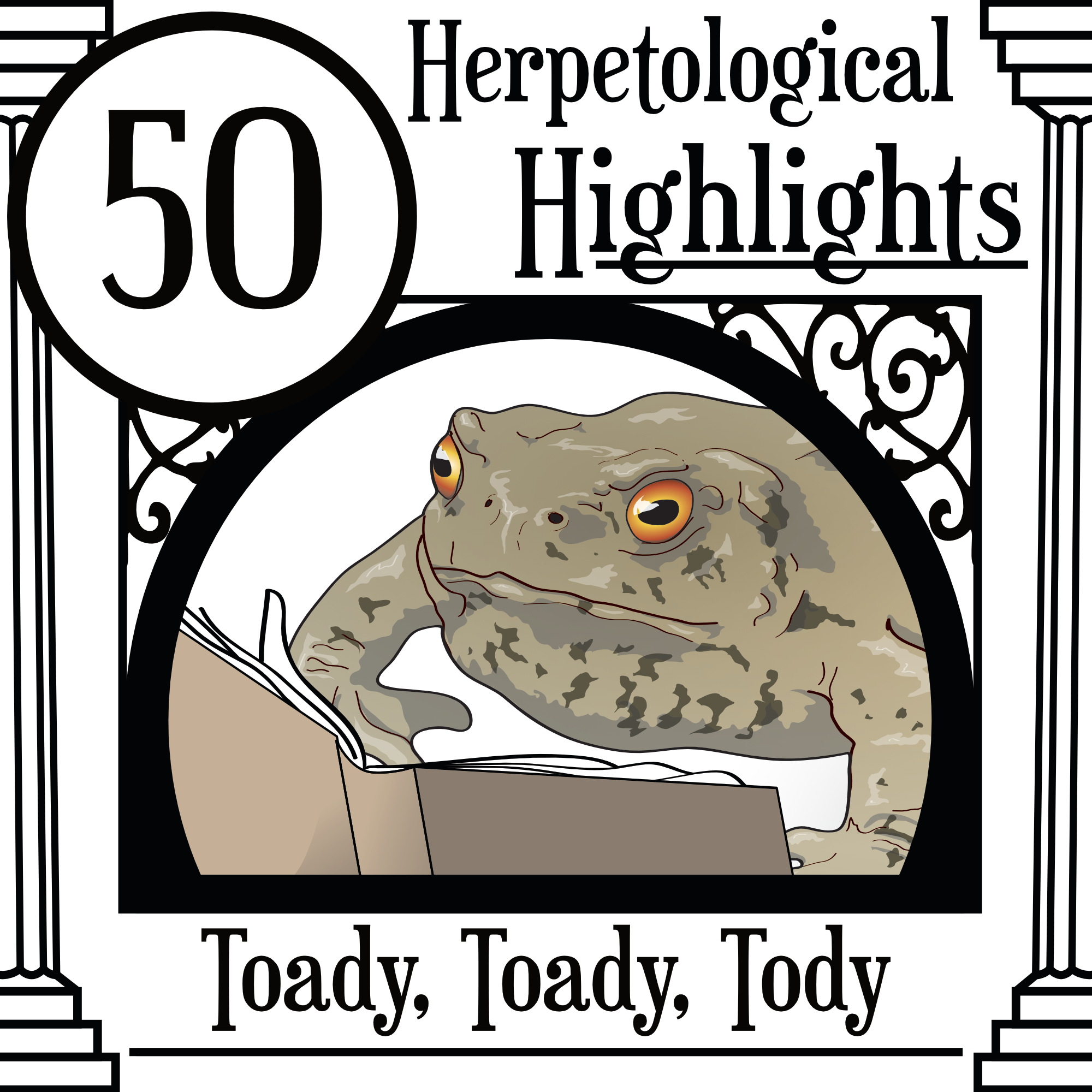 In this milestone episode we are talking about toads - how common Asian species are coping with changes in land use and how the same changes in Europe impact the poisonous gunk of the common toad Bufo bufo. Our Species of the Bi-Week has nice tubercles. 
Main Paper References:
Bókony, V., Üveges, B., Verebélyi, V., Ujhegyi, N., & Móricz, Á. M. (2019). Toads phenotypically adjust their chemical defences to anthropogenic habitat change. Scientific Reports, 9(1). https://doi.org/10.1038/s41598-019-39587-3
Karraker, N. E., Fischer, S., Aowphol, A., Sheridan, J., & Poo, S. (2018). Signals of forest degradation in the demography of common Asian amphibians. PeerJ, 6, e4220. https://doi.org/10.7717/peerj.4220
Species of the Bi-Week:
Carvalho, T. R. D., Giaretta, A. A., Angulo, A., Haddad, C. F. B., & Peloso, P. L. V. (2019). A New Amazonian Species of Adenomera (Anura: Leptodactylidae) from the Brazilian State of Pará: A Tody-Tyrant Voice in a Frog. American Museum Novitates, 3919(1), 1. https://doi.org/10.1206/3919.1
Other Mentioned Papers/Studies:
Arbuckle, K., Brockhurst, M., & Speed, M. P. (2013). Does chemical defence increase niche space? A phylogenetic comparative analysis of the Musteloidea. Evolutionary Ecology, 27(5), 863–881. https://doi.org/10.1007/s10682-013-9629-z
Karraker, N. E., & Welsh Jr, H. H. (2006). Long-term impacts of even-aged timber management on abundance and body condition of terrestrial amphibians in Northwestern California. Biological Conservation, 131(1), 132-140.
Møller A et al. 2015 Effects of urbanization on bird phenology: a continental study of paired urban and rural populations. Climate Res. 66, 185– 199. (doi:10.3354/cr01344)
Pramuk, J. B., Robertson, T., Sites, J. W., & Noonan, B. P. (2008). Around the world in 10 million years: Biogeography of the nearly cosmopolitan true toads (Anura: Bufonidae). Global Ecology and Biogeography, 17(1), 72–83. https://doi.org/10.1111/j.1466-8238.2007.00348.x
Other Links/Mentions:
Call of Adenomera phonotriccus:
https://soundcloud.com/museugoeldi/canto-da-nova-especie-de-ra-da-amazonia-adenomera-phonotriccus
Link from Dr Levi Gray on twitter: https://t.co/eyEe6EXxxP
Music:
Intro/outro – Treehouse by Ed Nelson
Other Music – The Passion HiFi, www.thepassionhifi.com