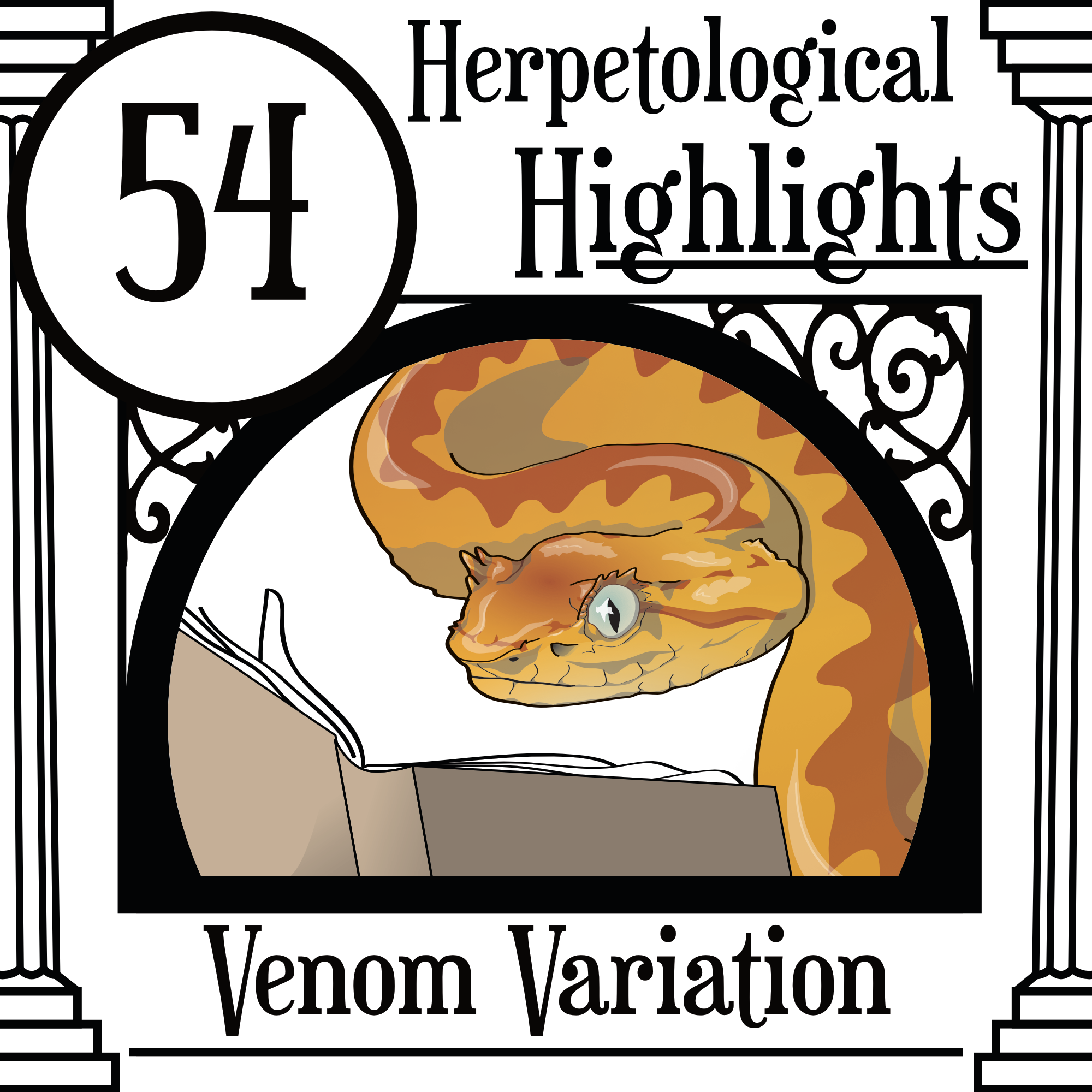 Venom can be deadly, but not all venoms are created equal. They serve different purposes and have evolved for different reasons. In this episode we discuss a couple of new papers around the theme of venom, and finish off with a venomous new species for our Species of the Bi-week.
Main Paper References:
Goetz, S. M., Piccolomini, S., Hoffman, M., Bogan, J., Holding, M. L., Mendonça, M. T., & Steen, D. A. (2019). Serum-based inhibition of pitviper venom by eastern indigo snakes (Drymarchon couperi). Biology Open, 5.
Healy, K., Carbone, C., & Jackson, A. L. (2019). Snake venom potency and yield are associated with prey-evolution, predator metabolism and habitat structure. Ecology Letters, 22(3), 527–537. https://doi.org/10.1111/ele.13216
Species of the Bi-Week:
Captain, A., Deepak, V., Pandit, R., Bhatt, B., & Athreya, R. (2019). A new species of pitviper (Serpentes: Viperidae: Trimeresurus Lacepède, 1804) from West Kameng District, Arunachal Pradesh, India. Russian Journal of Herpetology, 26, 13.
Other Mentioned Papers/Studies:
Barlow, A., Pook, C. E., Harrison, R. A., & Wüster, W. (2009). Coevolution of diet and prey-specific venom activity supports the role of selection in snake venom evolution. Proceedings of the Royal Society B: Biological Sciences, 276(1666), 2443-2449.
Malhotra, A., & Thorpe, R. S. (2004). A phylogeny of four mitochondrial gene regions suggests a revised taxonomy for Asian pitvipers (Trimeresurus and Ovophis). Molecular Phylogenetics and Evolution, 32(1), 83–100. https://doi.org/10.1016/j.ympev.2004.02.008
Music:
Intro/outro – Treehouse by Ed Nelson
Other Music – The Passion HiFi, www.thepassionhifi.com