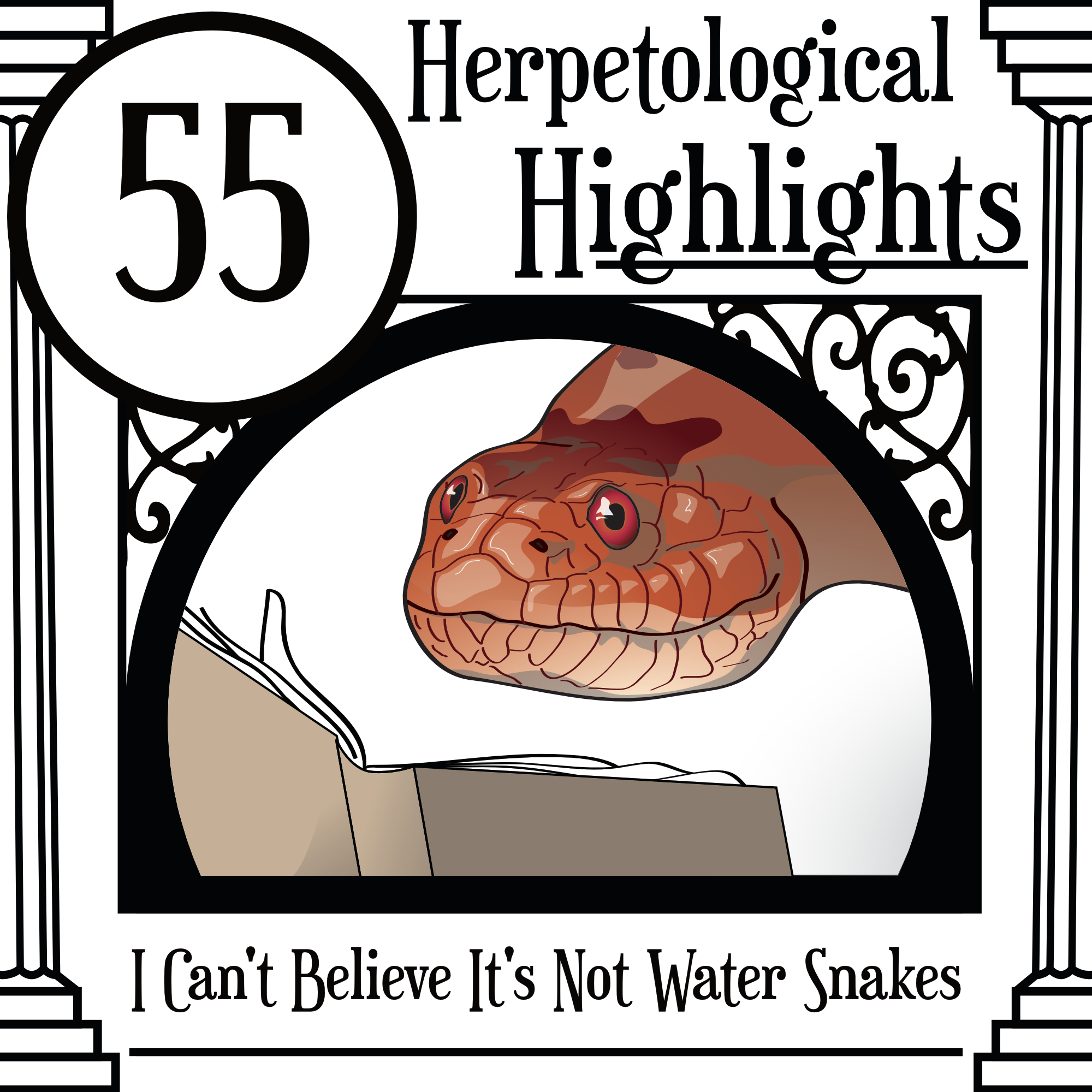 After an unscheduled delay we are back. What better way to return than a look into the lives and diets of water snakes - mysterious creatures of the wetlands, all consuming, and surprisingly numerous. We have a lumpy frog for the Species of the Bi-week. FULL REFERENCE LIST AVAILABLE AT: herphighlights.podbean.com
Main Paper References:
Virgin, E. E., & King, R. B. (2019). What Does the Snake Eat? Breadth, Overlap, and Non-native Prey in the Diet of Three Sympatric Natricine Snakes. Herpetological Conservation and Biology, 11.
Willson, J. D., & Winne, C. T. (2016). Evaluating the functional importance of secretive species: A case study of aquatic snake predators in isolated wetlands. Journal of Zoology, 298(4), 266–273. https://doi.org/10.1111/jzo.12311
Species of the Bi-Week:
Yánez-Muñoz, M. H., Veintimilla-Yánez, D., Batallas, D., & Cisneros-Heredia, D. F. (2019). A new giant Pristimantis (Anura, Craugastoridae) from the paramos of the Podocarpus National Park, southern Ecuador. ZooKeys, 852, 137–156. https://doi.org/10.3897/zookeys.852.24557
Other Mentioned Papers/Studies:
Brooks, S. E., Allison, E. H., & Reynolds, J. D. (2007). Vulnerability of Cambodian water snakes: Initial assessment of the impact of hunting at Tonle Sap Lake. Biological Conservation, 139(3–4), 401–414. https://doi.org/10.1016/j.biocon.2007.07.009
Other Links/Mentions:
"Fantastic Voyage" Trailer, 20th Century Fox: https://www.youtube.com/watch?v=dO5E4wkg0hA
Music:
Intro/outro – Treehouse by Ed Nelson
Other Music – The Passion HiFi, www.thepassionhifi.com