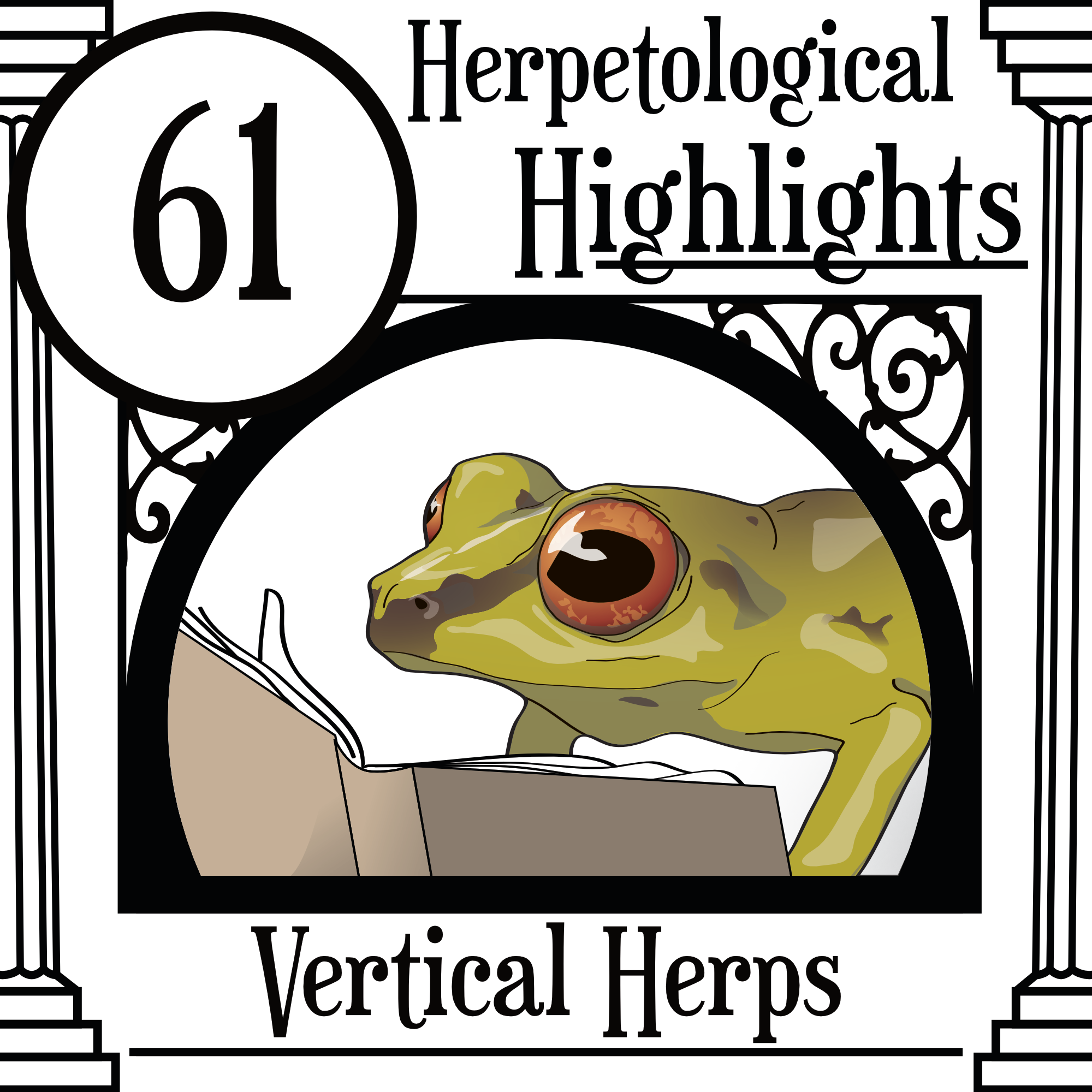 Amphibians can make use of all sorts of places: from underground grottos to the tips of trees –but are there any patterns in where amphibians take to the trees? This episode we discuss a paper exploring just that, followed by an example of some civil serpents. This weeks Species of the Bi-week is tiny and cute. FULL REFERENCE LIST AVAILABLE AT: herphighlights.podbean.com
Main Paper References:
Oliveira, B. F., & Scheffers, B. R. (2019). Vertical stratification influences global patterns of biodiversity. Ecography, 42(2), 249-249.
Barnes, C. H., Farren, W., Strine, C. T., Hill III, Jacques., Waengsothorn, S., & Suwanwaree, P. (2019). Are the habitat niches of female green pit vipers Cryptelytrops macrops and Viridovipera vogeli partitioned by vertical stratification?. Herpetological Bulletin, (149).
Species of the Bi-Week:
Santa-Cruz, R., von May, R., Catenazzi, A., Whitcher, C., López Tejeda, E., & Rabosky, D. L. (2019). A New Species of Terrestrial-Breeding Frog (Amphibia, Strabomantidae, Noblella) from the Upper Madre De Dios Watershed, Amazonian Andes and Lowlands of Southern Peru. Diversity, 11(9), 145.
Other Mentioned Papers/Studies:
Scheffers, B. R., Phillips, B. L., Laurance, W. F., Sodhi, N. S., Diesmos, A., & Williams, S. E. (2013). Increasing arboreality with altitude: a novel biogeographic dimension. Proceedings of the Royal Society B: Biological Sciences, 280(1770), 20131581.
Strine, C., Barnes, C., Crane, M., Silva, I., Suwanwaree, P., Nadolski, B., … Hill, J. (2015). Sexual dimorphism of tropical green pit viper Trimeresurus (Cryptelytrops) macrops in Northeast Thailand. Amphibia-Reptilia, 36(4), 327–338. https://doi.org/10.1163/15685381-00003010
Other Links/Mentions:
Posts concerning the resignation of Diversity and Distributions editorial staff:
https://retractionwatch.com/2018/11/28/majority-of-journals-editorial-board-resigns-after-publishers-handling-of-letter-about-move-to-open-access/
https://oanarchy.wordpress.com/2018/09/04/to-the-editors-diversity-and-distributions-and-wiley-publishers/
Music:
Intro/outro – Treehouse by Ed Nelson
Other Music – The Passion HiFi, www.thepassionhifi.com