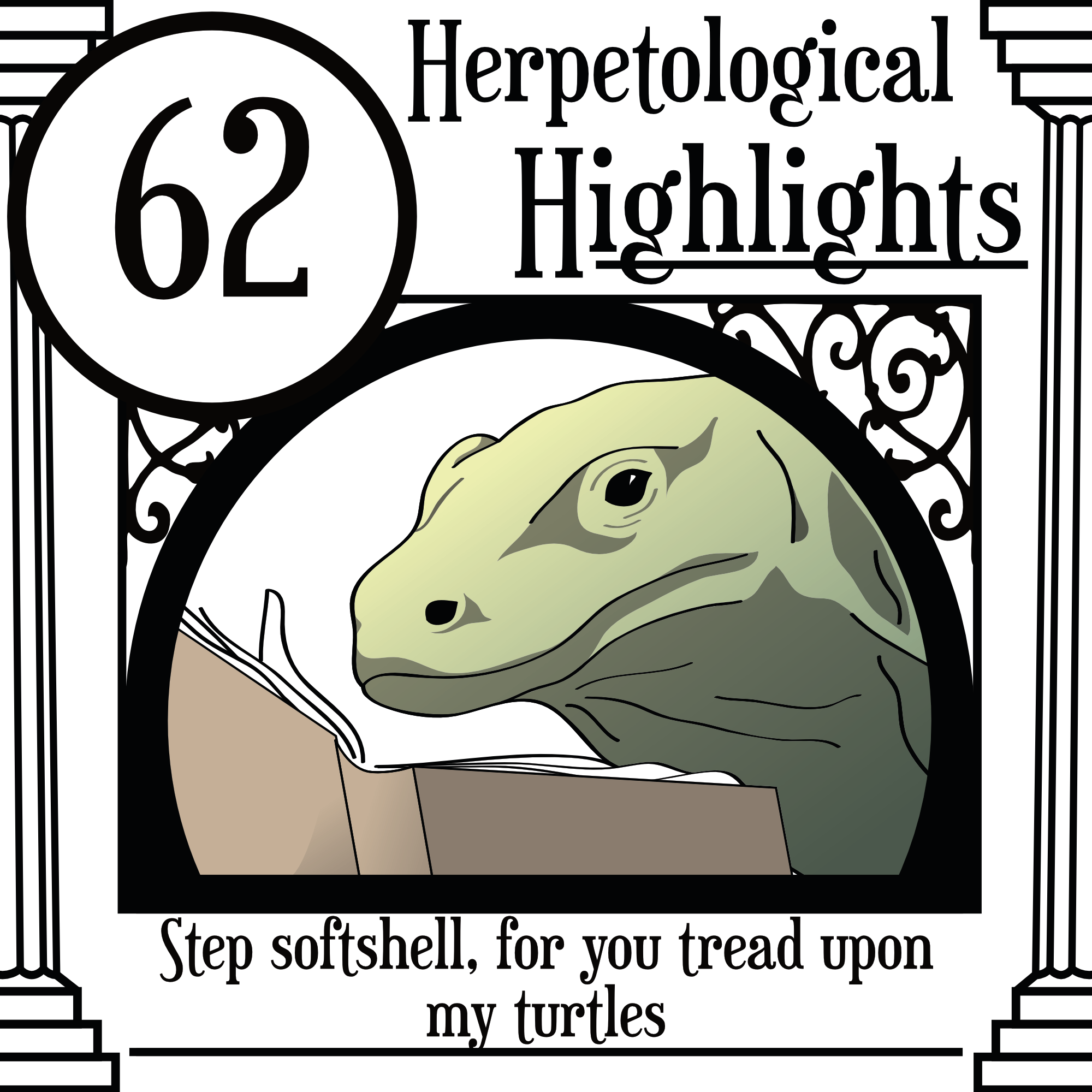 They're strange, they're soft, they're turtles - but where do they go? This episode is all about the comings and goings of softshell turtles living in the rivers of the USA. Species of the Bi-week is back, where we check out a slender character from Laos.
FULL REFERENCE LIST AVAILABLE AT: herphighlights.podbean.com
Main Paper References:
Plummer, M. V., & O'Neal, C. S. (2019). Aerobic Pushups: Cutaneous Ventilation in Overwintering Smooth Softshell Turtles, Apalone mutica. Journal of Herpetology, 53(1), 27. https://doi.org/10.1670/18-038
Ross, J. P., Bluett, R. D., & Dreslik, M. J. (2019). Movement and Home Range of the Smooth Softshell Turtle (Apalone mutica): Spatial Ecology of a River Specialist. Diversity, 11(8), 124. https://doi.org/10.3390/d11080124
Species of the Bi-Week:
Luu, V. Q., Bonkowski, M., Nguyen, T. Q., Le, M. D., Calame, T., & Ziegler, T. (2018). A New Species Of Lycodon Boie, 1826 (Serpentes: Colubridae) From Central Laos. Revue Suisse de Zoologie, 125(2), 263–276. https://doi.org/10.5281/ZENODO.1414221
Other Mentioned Papers/Studies:
Cahn, A. R. (1937). The turtles of Illinois. Illinois Biological Monographs 16:1–218.
Fraser, K. C., Davies, K. T., Davy, C. M., Ford, A. T., Flockhart, D. T. T., & Martins, E. G. (2018). Tracking the conservation promise of movement ecology. Frontiers in Ecology and Evolution, 6(October), 150. https://doi.org/10.3389/FEVO.2018.00150
Other Links/Mentions:
Crocfest: https://www.facebook.com/crocfests 
Music:
Intro/outro – Treehouse by Ed Nelson
Other Music – The Passion HiFi, www.thepassionhifi.com