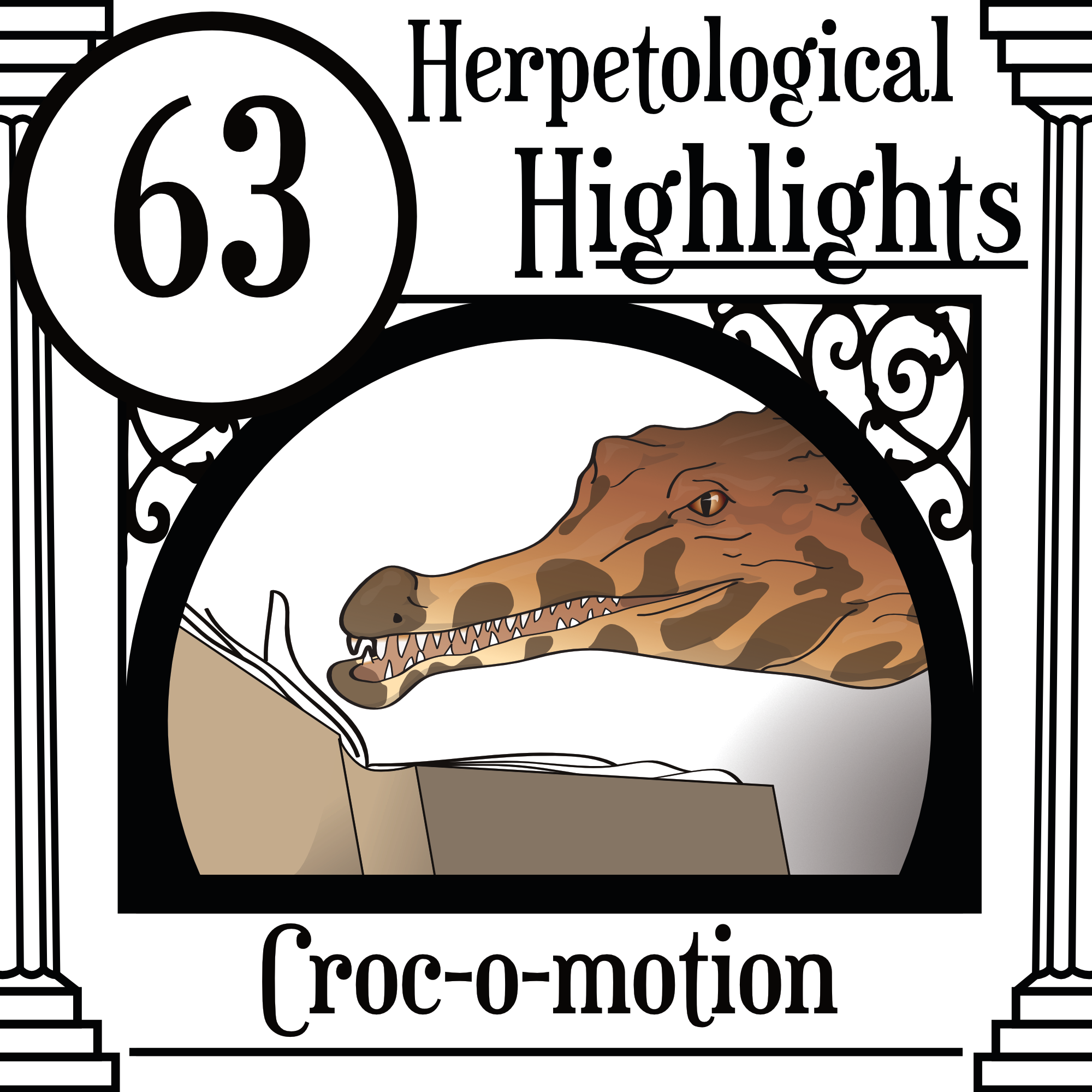 Crocodiles! What are they doing, running about, biting bones… We take a look at a couple of papers: one examining just how they run, the other examining their role in the study of fossil bones. Species of the Bi-week is back and we finally give the newly rediscovered caiman sub-species the attention it deserves…. And a bonus species! FULL REFERENCE LIST AVAILABLE AT: herphighlights.podbean.com
Main Paper References:
Domínguez-Rodrigo, M., & Baquedano, E. (2018). Distinguishing butchery cut marks from crocodile bite marks through machine learning methods. Scientific Reports, 8(1), 5786. doi:10.1038/s41598-018-24071-1
Hutchinson, J. R., Felkler, D., Houston, K., Chang, Y.-M., Brueggen, J., Kledzik, D., & Vliet, K. A. (2019). Divergent evolution of terrestrial locomotor abilities in extant Crocodylia. Scientific Reports, 9(19302). doi:10.1038/s41598-019-55768-6
Species of the Bi-Week:
Balaguera-Reina, S. A. (2019). Rediscovering the Apaporis Caiman (Caiman crocodilus apaporiensis): Notes from a Long-Anticipated Expedition. Journal of Herpetology, 53(4), 310. doi:10.1670/19-028
Other Mentioned Papers/Studies:
Sahle, Y., El Zaatari, S. & White, T. D. (2017). Hominid butchers and biting crocodiles in the African Plio–Pleistocene. Proceedings of the National Academy of Sciences. doi:10.1073/pnas.1716317114
Smales, L. R., Allain, S. J. R., Wilkinson, J. W., & Harris, E. (2020). A new species of Pseudoacanthocephalus (Acanthocephala: Echinorhynchidae) from the guttural toad, Sclerophrys gutturalis (Bufonidae), introduced into Mauritius, with comments on the implications of the introductions of toads and their parasites into the UK. Journal of Helminthology, 94.
Other Links/Mentions:
Cuban crocodile galloping: https://www.youtube.com/watch?v=O78CxqRl7NE 
Freshwater croc galloping etc: https://www.youtube.com/watch?v=Co7bJlJliEs
Crocodilian movement discoveries: https://www.youtube.com/watch?v=TdaH73fD5dY
Music:
Intro/outro – Treehouse by Ed Nelson
Other Music – The Passion HiFi, www.thepassionhifi.com