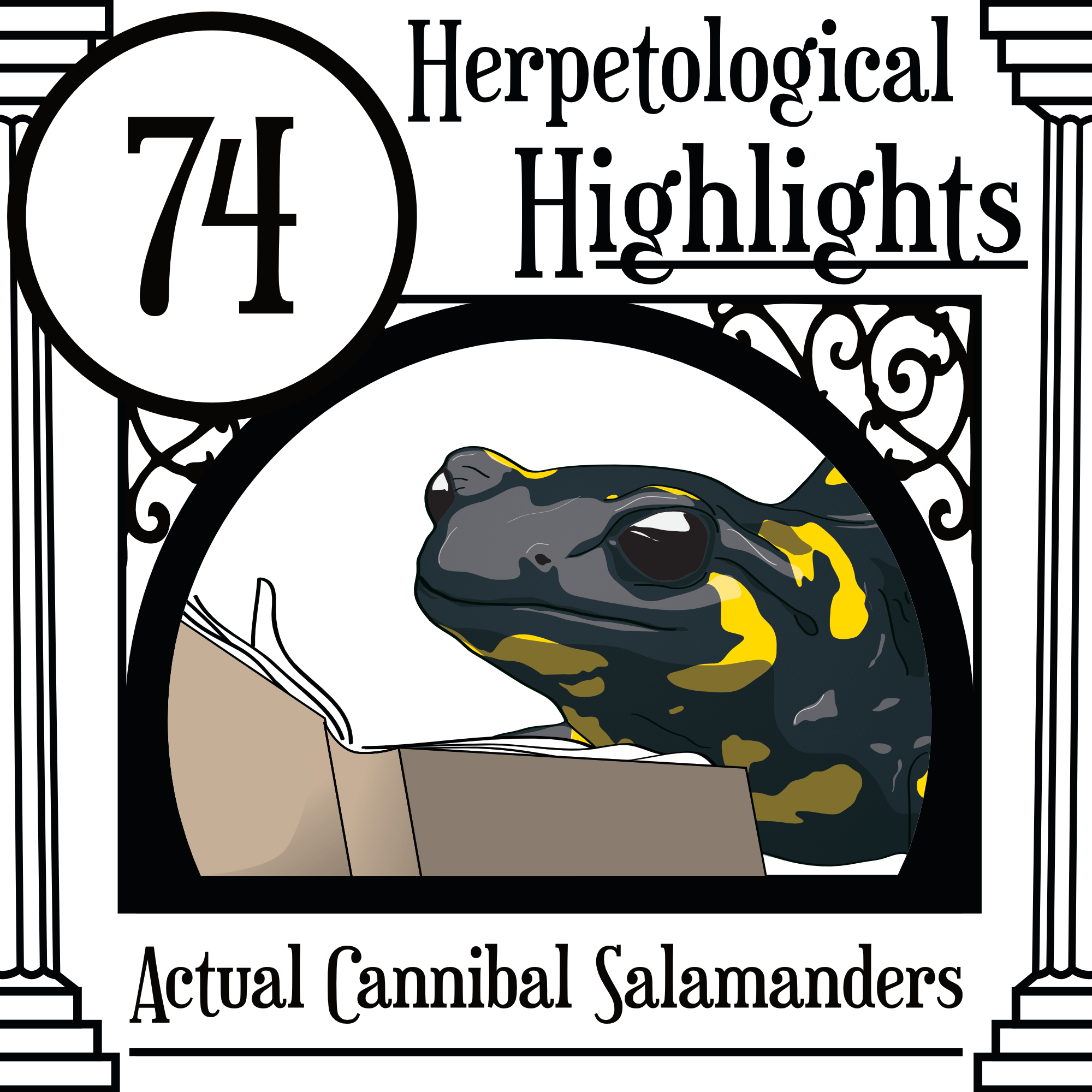 This bi-week we are talking about some underwater cannibals, with a very stylish new species of salamander thrown in too. We also answer a patreon question about arboreal snakes, and how they avoid blood rushing out of their heads. 
Become a Patreon: https://www.patreon.com/herphighlights
FULL REFERENCE LIST AVAILABLE AT: herphighlights.podbean.com
Main Paper References:
McLean, K. I., Stockwell, C. A., & Mushet, D. M. (2016). Cannibalistic-morph Tiger Salamanders in Unexpected Ecological Contexts. The American Midland Naturalist, 175(1), 64-72.
Species of the Bi-Week:
Palacios-Aguilar, R., Cisneros-Bernal, A. Y., Arias-Montiel, J. D., & Parra-Olea, G. (2020). A new species of Bolitoglossa (Amphibia: Plethodontidae) from the central highlands of Guerrero, Mexico. Canadian Journal of Zoology, 98(6), 359-365.
Other Mentioned Papers/Studies:
Seymour, R. S., & Lillywhite, H. B. (1976). Blood pressure in snakes from different habitats. Nature, 264(5587), 664-666.
Seymour, R. S., & Arndt, J. O. (2004). Independent effects of heart–head distance and caudal blood pooling on blood pressure regulation in aquatic and terrestrial snakes. Journal of experimental biology, 207(8), 1305-1311.
Music:
Intro/outro – Treehouse by Ed Nelson
Species Bi-week theme- Mike Mooney
Other Music – The Passion HiFi, www.thepassionhifi.com