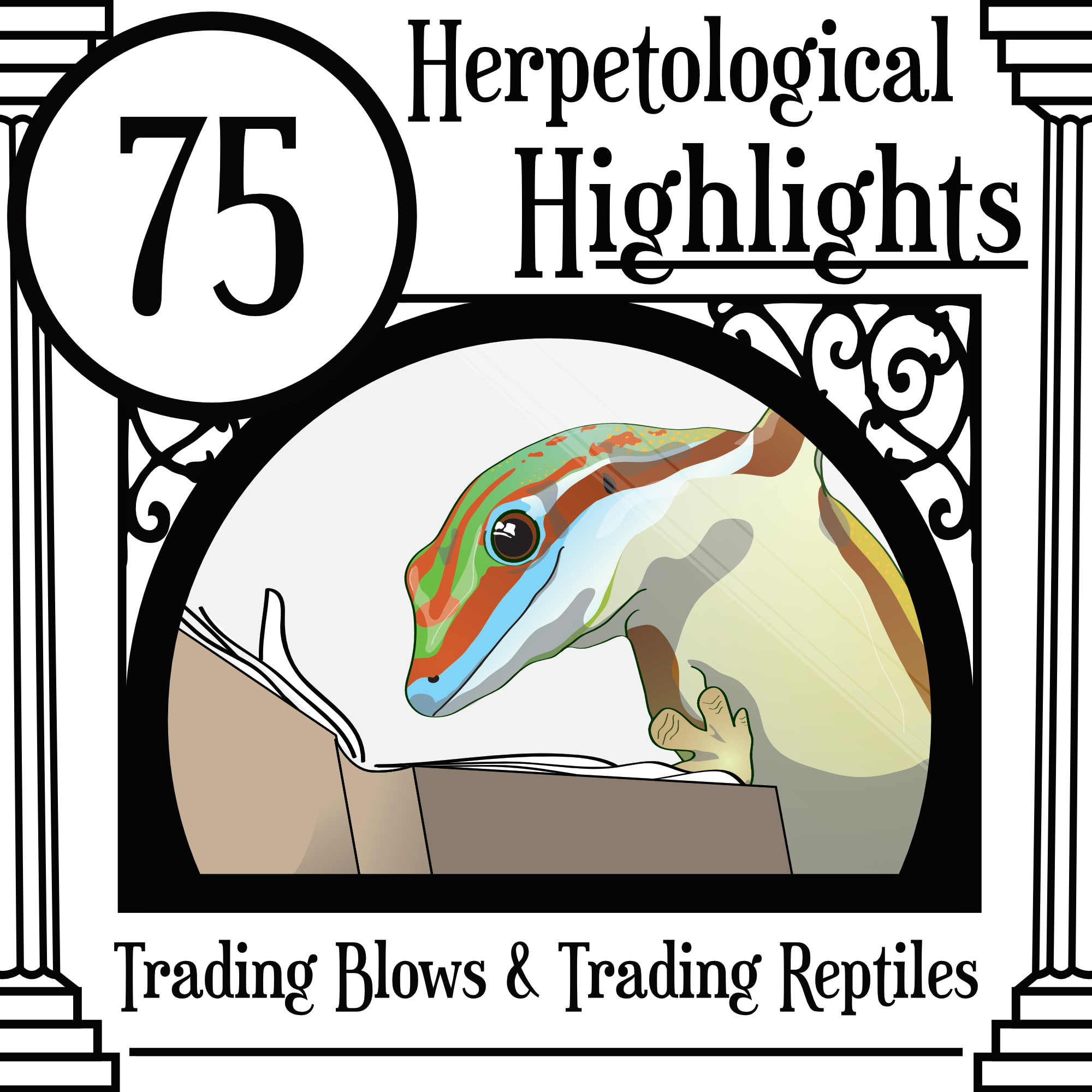 In a mixed episode, we explore some gruesome ways to eat a toad practiced by kukri snakes, how the reptile trade looks to be a lot larger than what international trade databases report, and the description of a new cylindrical snake. Become a Patreon: https://www.patreon.com/herphighlights FULL REFERENCE LIST AVAILABLE AT: herphighlights.podbean.com
Main Paper References:
Bringsøe, H., Suthanthangjai, M., Suthanthangjai, W., & Nimnuam, K. (2020). Eviscerated alive: Novel and macabre feeding strategy in Oligodon fasciolatus (Günther, 1864) eating organs of Duttaphrynus melanostictus (Schneider, 1799) in Thailand. Herpetozoa, 33, 157.
Marshall, BM., Strine, CT., Hughes, AC. (2020). Thousands of reptile species threatened by under-regulated global trade. Nature Communications, DOI: 10.1038/s41467-020-18523-4
Species of the Bi-Week:
Bernstein, J. M., Bauer, A. M., Mcguire, J. A., Arida, E., Kaiser, H., Kieckbusch, M., & Mecke, S. (2020). Molecular phylogeny of Asian pipesnakes, genus Cylindrophis Wagler, 1828 (Squamata: Cylindrophiidae), with the description of a new species from Myanmar. Zootaxa, 4851(3), 535-558.
Other Links/Mentions:
Ball python trade: https://www.nationalgeographic.com/animals/2020/03/ball-pythons-west-africa-exports/
HERpers facebook page: https://www.facebook.com/groups/2741262562643265/?ref=share 
Happy Hour Field Guides Podcast: https://www.bourassawildlife.com/podcast/1-the-pandemic
Music:
Intro/outro – Treehouse by Ed Nelson
Species Bi-week theme – Mike Mooney
Other Music – The Passion HiFi, www.thepassionhifi.com