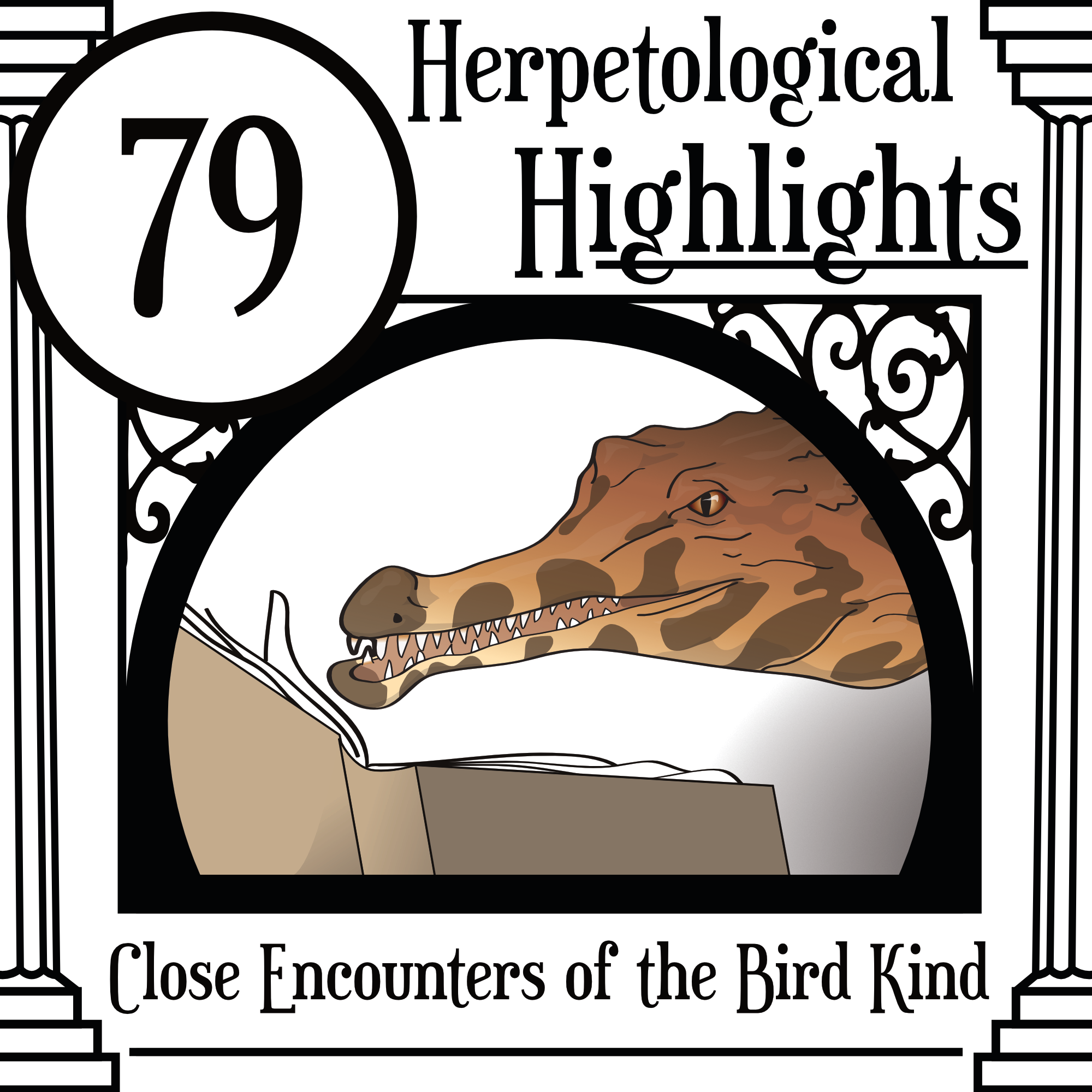 This week's episode is a bit jumbled as we focus on whether birds are using alligators to help protect nests. For the Species of the Bi-week we have a tiny tiny toad.
Become a Patreon: https://www.patreon.com/herphighlights
FULL REFERENCE LIST AVAILABLE AT: herphighlights.podbean.com
Main Paper References:
Burtner BF, Frederick PC. 2017. Attraction of Nesting Wading Birds to Alligators (Alligator mississippiensis). Testing the 'Nest Protector' Hypothesis. Wetlands 37:697–704. DOI: 10.1007/s13157-017-0900-x.
Species of the Bi-Week:
Li S-Z, Liu J, Wei G, Wang B. 2020. A new species of the Asian leaf litter toad genus Leptobrachella (Amphibia, Anura, Megophryidae) from southwest China. ZooKeys 943:91–118. DOI: 10.3897/zookeys.943.51572.
Other Links/Mentions:
Alligator eating ducks: https://bit.ly/36VyJZi 
Alligators regrowing tails: https://bit.ly/3lXtz3k
Music:
Intro/outro – Treehouse by Ed Nelson
Species Bi-week theme – Mike Mooney
Other Music – The Passion HiFi, www.thepassionhifi.com