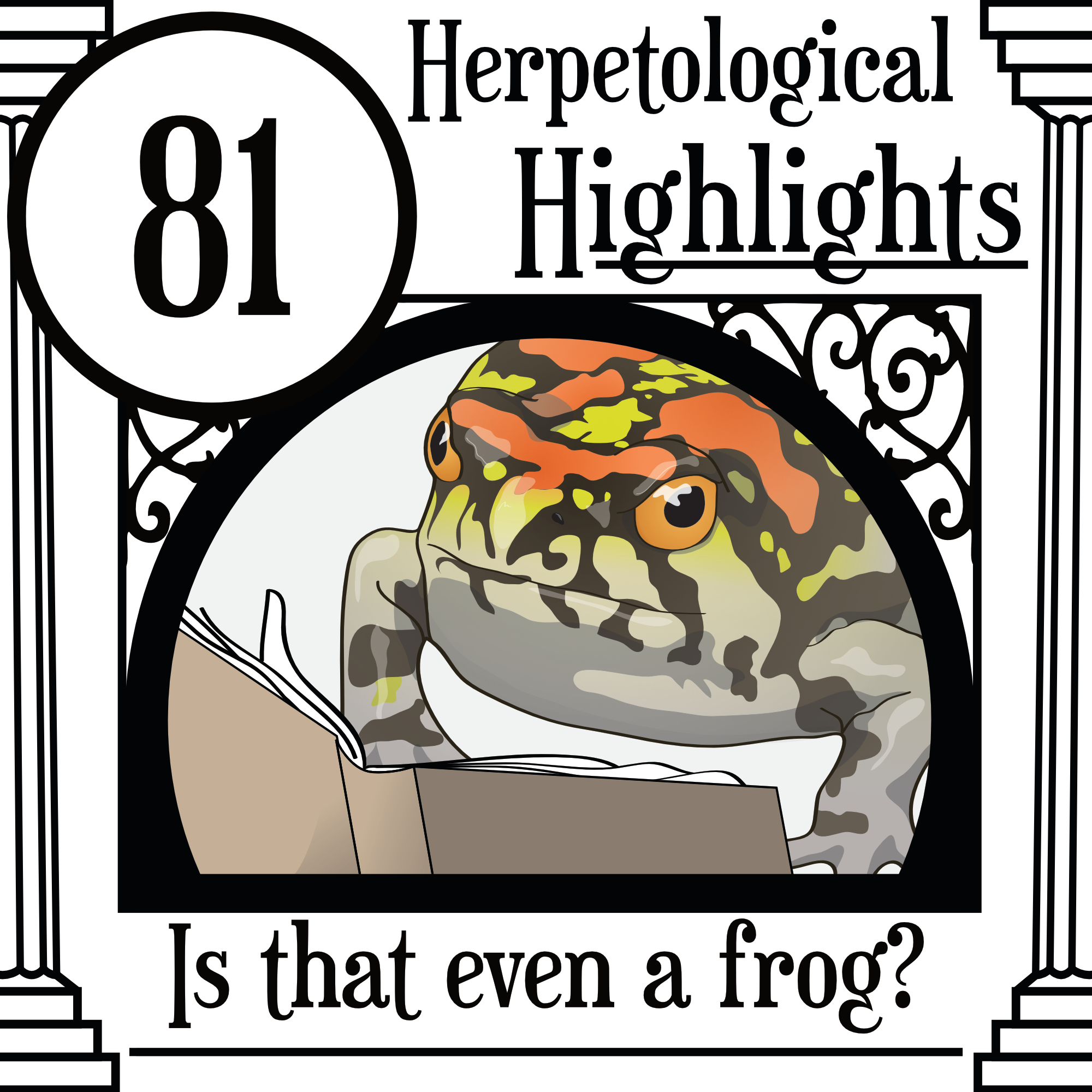 Frogs come in all shapes and sizes, but some frogs are particularly odd. Rain frogs with their globus bodies are the topic for this episode. Why are they living with mole-rats? And what do people living side-by-side with them think? Species of the Bi-week is a fresh rain frog, with remarkable colour variation.
Become a Patreon: https://www.patreon.com/herphighlights
FULL REFERENCE LIST AVAILABLE AT: herphighlights.podbean.com
Main Paper References:
Brom P, Anderson P, Channing A, Underhill LG. 2020. The role of cultural norms in shaping attitudes towards amphibians in Cape Town, South Africa. PLOS ONE 15:e0219331. DOI: 10.1371/journal.pone.0219331.
Šklíba J, Jirků M, Šumbera R. 2016. Burrow systems of mole-rats as refuges for frogs in the Miombo woodlands of south-east Africa. Journal of Tropical Ecology 32:158–161. DOI: 10.1017/S0266467415000644.
Species of the Bi-Week:
Nielsen SV, Conradie W, Ceríaco LMP, Bauer AM, Heinicke MP, Stanley EL, Blackburn DC. 2020. A new species of Rain Frog (Brevicipitidae, Breviceps) endemic to Angola. ZooKeys 979:133–160. DOI: 10.3897/zookeys.979.56863.
Other Links/Mentions:
Voices of Missouri's Toads and Frogs (1985) by Missouri Department of Conservation - https://www.youtube.com/watch?v=uDf_GLpC3uQ&feature=youtu.be&ab_channel=mooutdoors
Music:
Intro/outro – Treehouse by Ed Nelson
Species Bi-week theme – Mike Mooney
Other Music – The Passion HiFi, www.thepassionhifi.com