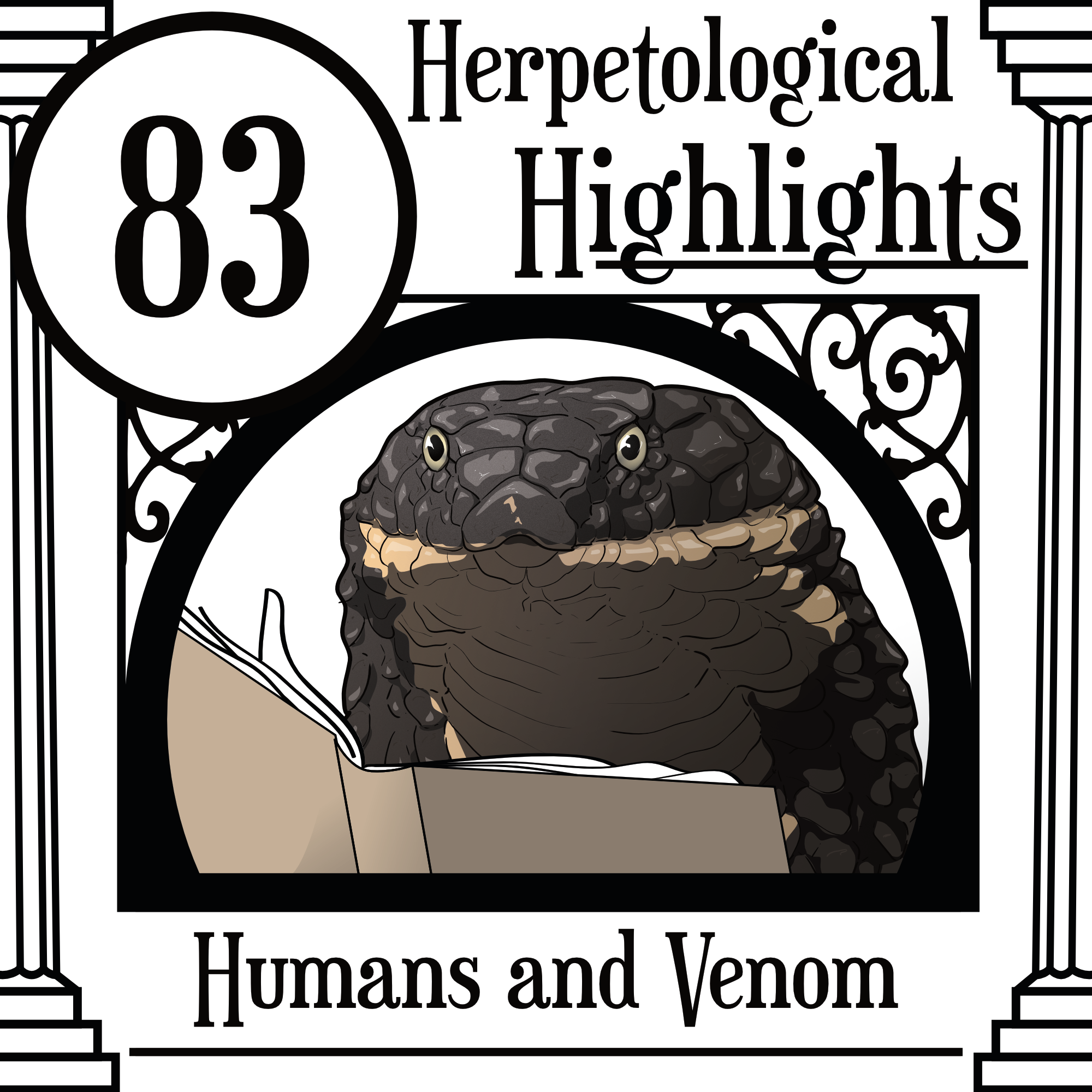 Humans and snakes share a long and storied past. In this episode we examine one paper that looks at the prehistoric relationship between humans and cobras (namely their spitting), and a second that looks at how we can mitigate the negative impacts of this relationship today. Our stunning Species of the Bi-week looks to be covered in duck-weed.
Become a Patreon: https://www.patreon.com/herphighlights
FULL REFERENCE LIST AVAILABLE AT: herphighlights.podbean.com
Main Paper References:
Kazandjian TD, Petras D, Robinson SD, van Thiel J, Greene HW, Arbuckle K, Barlow A, Carter DA, Wouters RM, Whiteley G, Wagstaff SC, Arias AS, Albulescu L-O, Plettenberg Laing A, Hall C, Heap A, Penrhyn-Lowe S, McCabe CV, Ainsworth S, da Silva RR, Dorrestein PC, Richardson MK, Gutiérrez JM, Calvete JJ, Harrison RA, Vetter I, Undheim EAB, Wüster W, Casewell NR. 2021. Convergent evolution of pain-inducing defensive venom components in spitting cobras. Science 371:386–390. DOI: 10.1126/science.abb9303.
Samuel SP, Chinnaraju S, Williams HF, Pichamuthu E, Subharao M, Vaiyapuri M, Arumugam S, Vaiyapuri R, Baksh MF, Patel K, Trim SA, Duncombe TE, Vaiyapuri S. 2020. Venomous snakebites: Rapid action saves lives—A multifaceted community education programme increases awareness about snakes and snakebites among the rural population of Tamil Nadu, India. PLOS Neglected Tropical Diseases 14:e0008911. DOI: 10.1371/journal.pntd.0008911.
Species of the Bi-Week:
Liu X, He Y, Wang Y, Beukema W, Hou S, Li Y, Che J, Yuan Z. 2021. A new frog species of the genus Odorrana (Anura: Ranidae) from Yunnan, China. Zootaxa 4908:263–275. DOI: 10.11646/zootaxa.4908.2.7.
Music:
Intro/outro – Treehouse by Ed Nelson
Species Bi-week theme – Mike Mooney
Other Music – The Passion HiFi, www.thepassionhifi.com