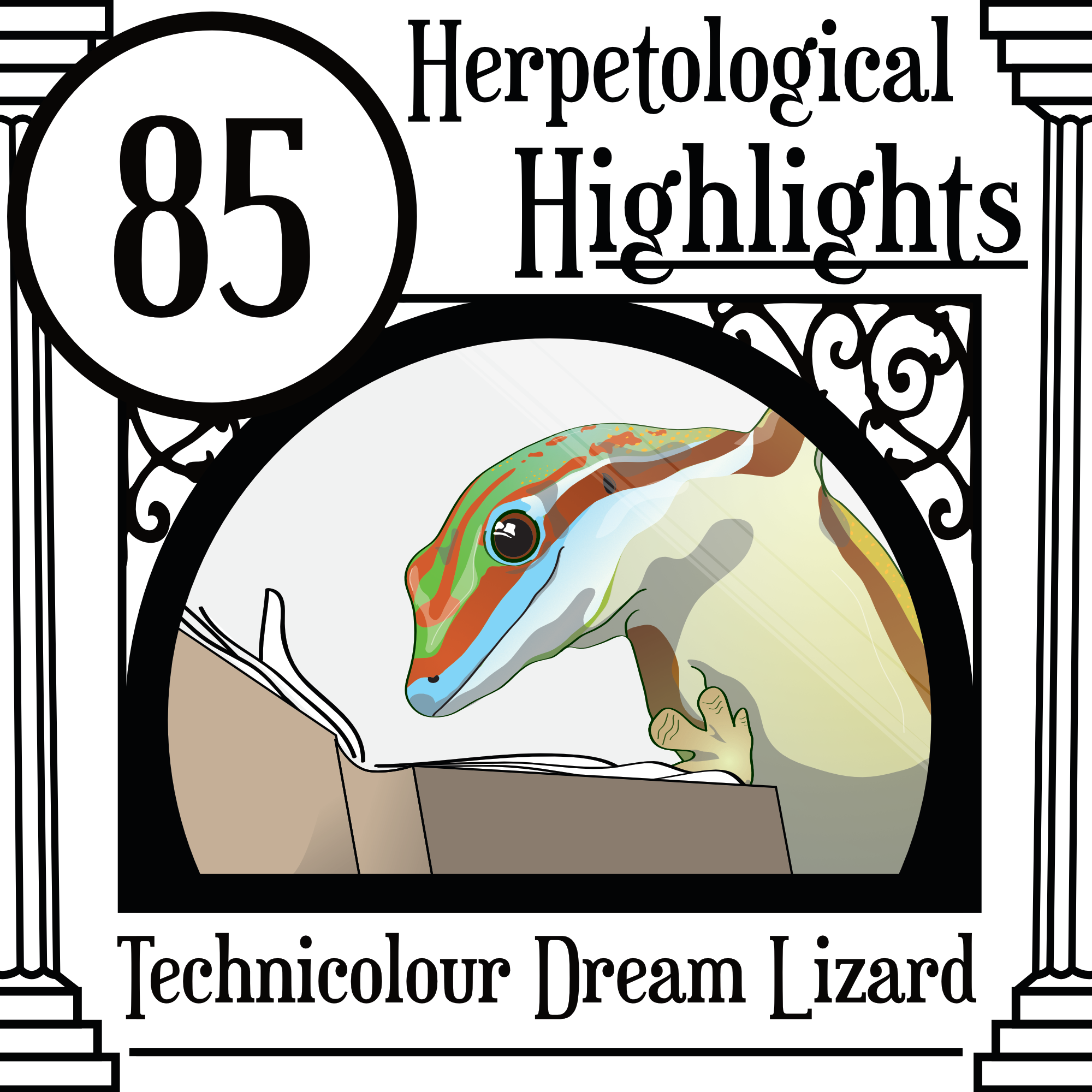 Lizards live in a world of colour. But how do they react to different colours, and what role does colour play in creating new species of lizard? We dip into papers covering Anoles and Geckos, with a bend-toed Species of the Bi-week.
Become a Patreon: https://www.patreon.com/herphighlights
FULL REFERENCE LIST AVAILABLE AT: herphighlights.podbean.com
Main Paper References:
Fondren A, Swierk L, Putman BJ. 2020. Clothing color mediates lizard responses to humans in a tropical forest. Biotropica 52:172–181. DOI: 10.1111/btp.12744.
Fulgione D, Buglione M, Rippa D, Trapanese M, Petrelli S, Monti DM, Aria M, Del Giudice R, Maselli V. 2019. Selection for background matching drives sympatric speciation in Wall Gecko. Scientific Reports 9. DOI: 10.1038/s41598-018-37587-3.
Species of the Bi-Week:
Liu S, Rao D. 2021. A new species of Cyrtodactylus Gray, 1827 (Squamata, Gekkonidae) from Yunnan, China. ZooKeys 1021:109–126. DOI: 10.3897/zookeys.1021.60402.
Other Mentioned Papers/Studies:
Gould, M. L., Green, L., Altenau, B., & Blumstein, D. T. (2004). A study of the species-confidence hypothesis with Spiny-cheeked Honeyeaters (Acanthagenys rufogularis). Emu - Austral Ornithology, 104(3), 267– 271. https ://doi.org/10.1071/MU03033
Huang, B., Lubarsky, K., Teng, T., & Blumstein, D. T. (2011). Take only pictures, leave only fear? The effects of photography on the West Indian anole Anolis cristatellus. Current Zoology, 57(1), 77–82. https :// doi.org/10.1093/czool
Swierk, L. (2019). ANOLIS AQUATICUS (= NOROPS AQUATICUS) (Water Anole). UNDERWATER BREATHING. Herpetological Review, 50(1), 134–135.
Other Links/Mentions:
Dude! Nature podcast https://open.spotify.com/episode/2vlLbzAsEkQLv0YXkMxoB8?si=V1BBt-NfSDarUkAnSLrQaw  
Pokemon beetles: https://www.enmu.edu/about/news-and-events/enmu-news/academic-news/3088-enmu-professor-s-beetle-discovery-named-after-three-legendary-bird-pokemon  
Kestrel audio from Xeno-Canto recorded by: Peter Ward & Ken Hall [XC603740], Jerome Fischer [XC570888], Thomas G. Graves [XC565023]
Chickadee audio from Xeno-Canto recorded by: Thomas Magarian [XC464517]
Music:
Intro/outro – Treehouse by Ed Nelson
Species Bi-week theme – Mike Mooney
Other Music – The Passion HiFi, www.thepassionhifi.com
Battle music – "The Ritual/Ancient Battle" composed by Gerald Fried