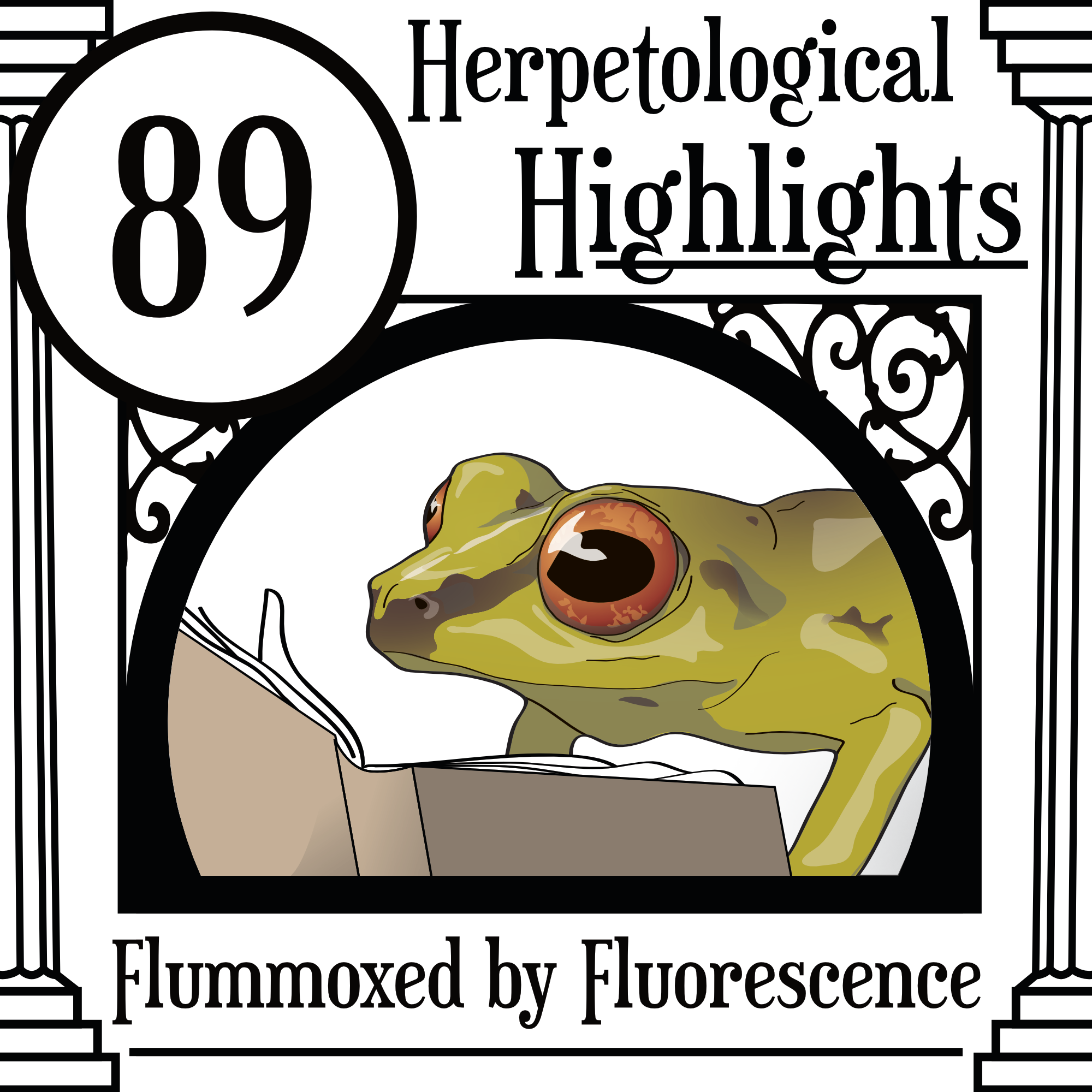 Fluorescing frogs (toadlets) and glowing geckos are topics of discussion this episode. We dig into the whys and ecological context of glowing, but really there remains a lot to learn. Carrying over from last episode is a wonderful Bungarus for the Species of the Bi-week. Become a Patreon: https://www.patreon.com/herphighlights
FULL REFERENCE LIST AVAILABLE AT: herphighlights.podbean.com
Main Paper References:
Prötzel D, Heß M, Schwager M, Glaw F, Scherz MD. 2021. Neon-green fluorescence in the desert gecko Pachydactylus rangei caused by iridophores. Scientific Reports 11:297. DOI: 10.1038/s41598-020-79706-z.
Rebouças R, Carollo AB, Freitas M de O, Lambertini C. 2019. Is the conspicuous dorsal coloration of the Atlantic forest pumpkin toadlets aposematic? Salamandra 55:39–47.
Species of the Bi-Week:
Chen Z-N, Shi S-C, Vogel G, Ding L, Shi J-S. 2021. Multiple lines of evidence reveal a new species of Krait (Squamata, Elapidae, Bungarus) from Southwestern China and Northern Myanmar. ZooKeys 1025:35–71. DOI: 10.3897/zookeys.1025.62305.
Other Mentioned Papers/Studies:
Taboada, C., Brunetti, A.E., Pedron, F.N., Neto, F.C., Estrin, D.A., Bari, S.E., Chemes, L.B., Lopes, N.P., Lagorio, M.G. and Faivovich, J., (2017). Naturally occurring fluorescence in frogs. Proceedings of the National Academy of Sciences, 114(14), 3672-3677.
Other Links/Mentions:
Supplementary video for Prötzel et al., 2021: https://www.nature.com/articles/s41598-020-79706-z#Sec18
Mark Scherz blog about geckos: http://www.markscherz.com/archives/4715  
Music:
Intro/outro – Treehouse by Ed Nelson
Species Bi-week theme – Mike Mooney
Other Music – The Passion HiFi, www.thepassionhifi.com