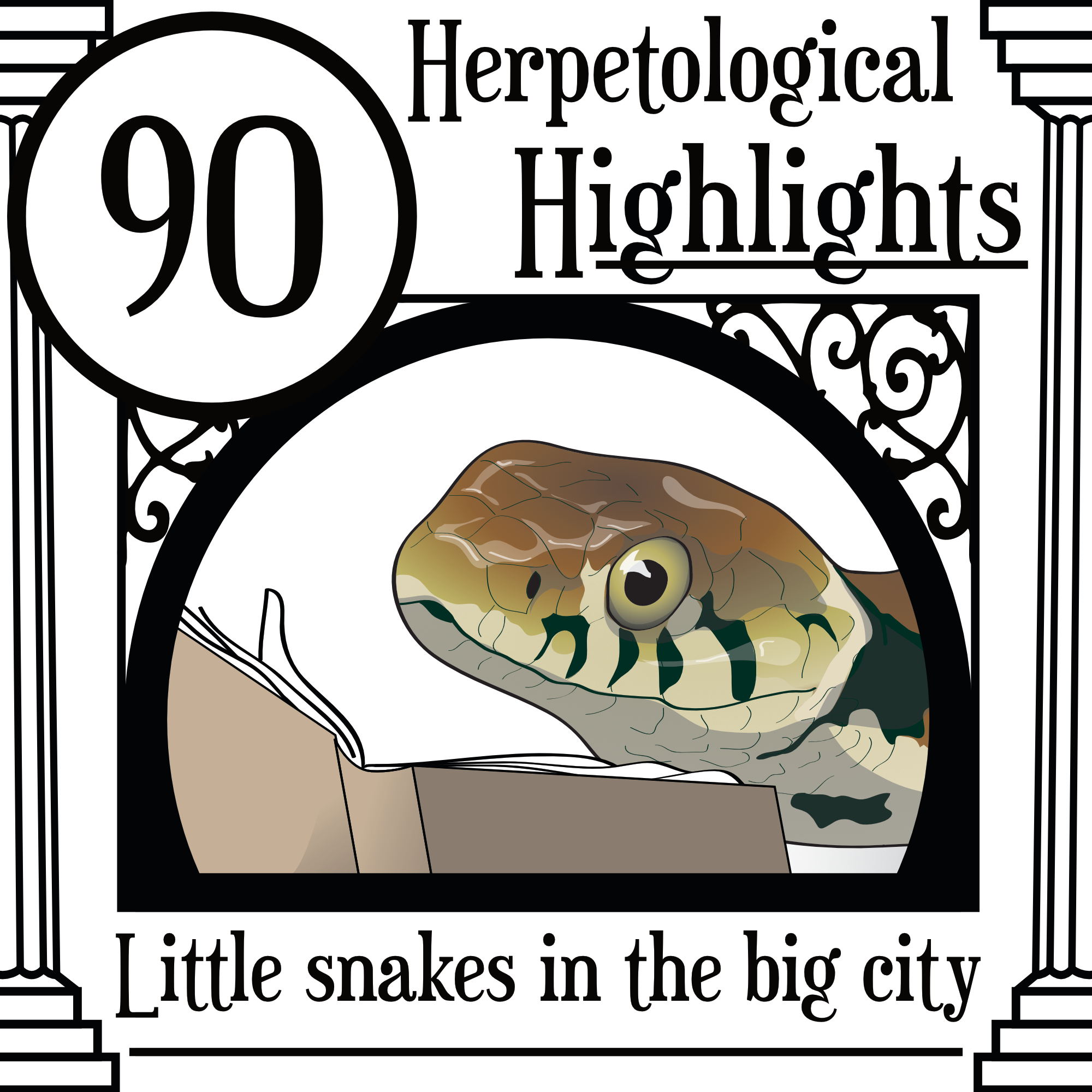 Urban snakes - are they more hip than their rural cousins, or do they suffer worse from parasites? We delve into some unexpected outcomes of urban life, followed by a brand new species of amphibian for our Species of the Bi-Week.
Become a Patreon: https://www.patreon.com/herphighlights
T-shirts and other swag: https://www.redbubble.com/people/herphighlights/shop 
FULL REFERENCE LIST AVAILABLE AT: herphighlights.podbean.com
Main Paper References:
Lettoof, D., von Takach, B., Bateman, P. W., Gagnon, M. M., & Aubret, F. (2020). Investigating the role of urbanisation, wetlands and climatic conditions in nematode parasitism in a large Australian elapid snake. International Journal for Parasitology: Parasites and Wildlife, 11, 32–39. https://doi.org/10.1016/j.ijppaw.2019.11.006
Bury, S., & ZajĄc, B. (2020). The loss of sexual size dimorphism in urban populations of a widespread reptile, the European grass snake Natrix natrix. Current Zoology, 66(2), 217–218. https://doi.org/10.1093/cz/zoz034
Species of the Bi-Week:
Chávez, G., García-Ayachi, L. A., & Catenazzi, A. (2021). Beauty is in the eye of the beholder: Cruciform eye reveals new species of direct-developing frog (Strabomantidae, Pristimantis) in the Amazonian Andes. Evolutionary Systematics, 5, 81–92. https://doi.org/10.3897/evolsyst.5.63674
Other Mentioned Papers/Studies:
Sprent, J. F. A. (1988). Ascaridoid nematodes of amphibians and reptiles: Ophidascaris Baylis, 1920. Systematic Parasitology, 11(3), 165-213.
Music:
Intro/outro – Treehouse by Ed Nelson
Species Bi-week theme – Mike Mooney
Other Music – The Passion HiFi, www.thepassionhifi.com