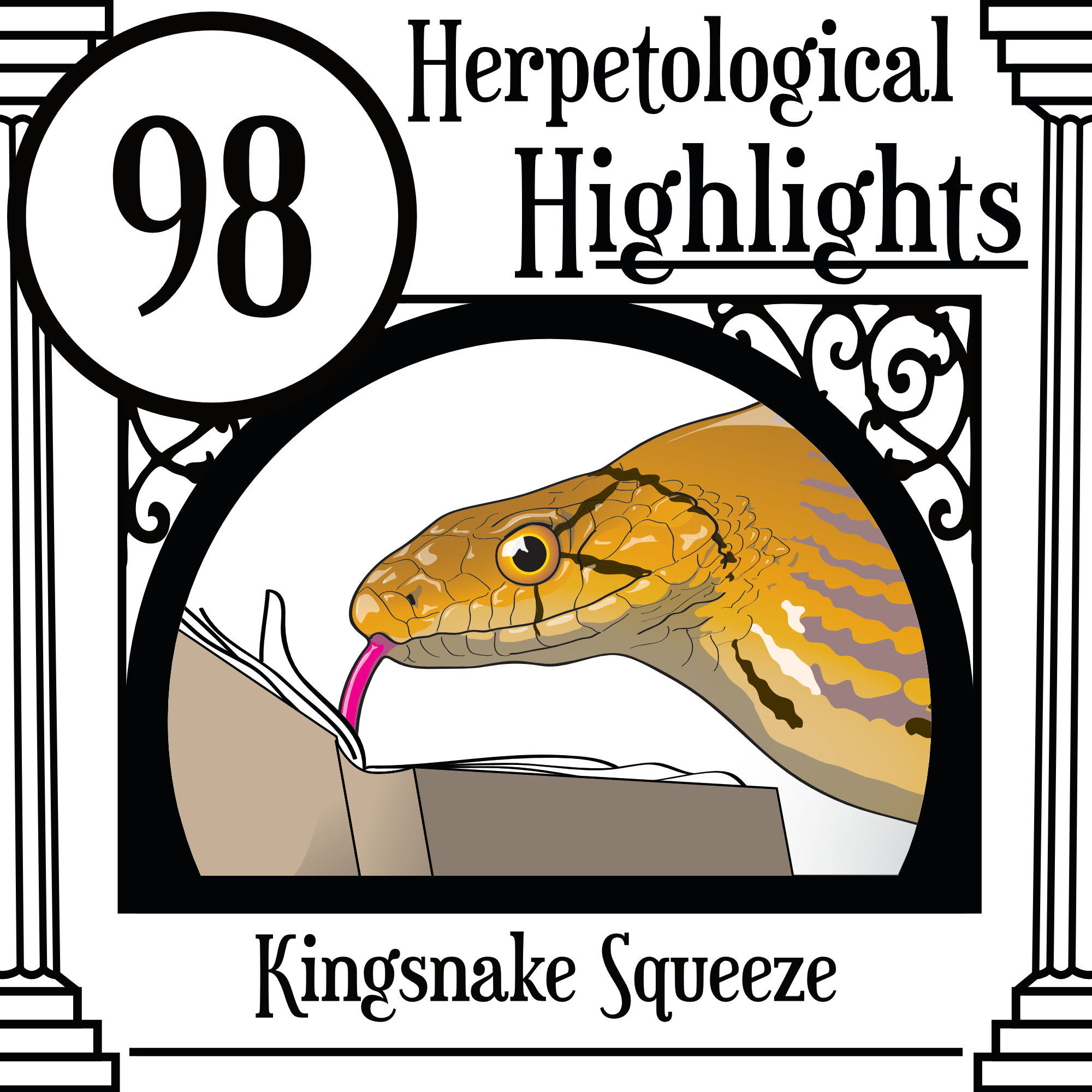 Renowned for their habit of eating other snakes, just how do colourful kingsnakes manage to tackle prey almost their own size? We delve into this mystery, and find out just how much these snakes can eat. To top it off, there is a serpentine Species of the Bi-Week. 
Become a Patreon: https://www.patreon.com/herphighlights
FULL REFERENCE LIST AVAILABLE AT: herphighlights.podbean.com
Main Paper References:
Penning DA, Moon BR. (2017). The king of snakes: performance and morphology of intraguild predators (Lampropeltis) and their prey (Pantherophis). Journal of Experimental Biology 220:1154–1161. DOI: 10.1242/jeb.147082.
Penning DA. 2017. The gluttonous king: the effects of prey size and repeated feeding on predatory performance in kingsnakes. Journal of Zoology 302:119–125. DOI: 10.1111/jzo.12437.
Species of the Bi-Week:
Entiauspe-Neto, O. M., Abegg, A. D., Koch, C., Nuñez, L. P., Azevedo, W. D. S., Moraes, L. J., Tiutenko, A., Bialves, T. S., & Loebmann, D. (2021). A new species of Erythrolamprus (Serpentes: Dipsadidae: Xenodontini) from the savannas of northern South America. Salamandra, 57(2), 196-218.
Music:
Intro/outro – Treehouse by Ed Nelson
Species Bi-week theme – Mike Mooney
Other Music – The Passion HiFi, www.thepassionhifi.com