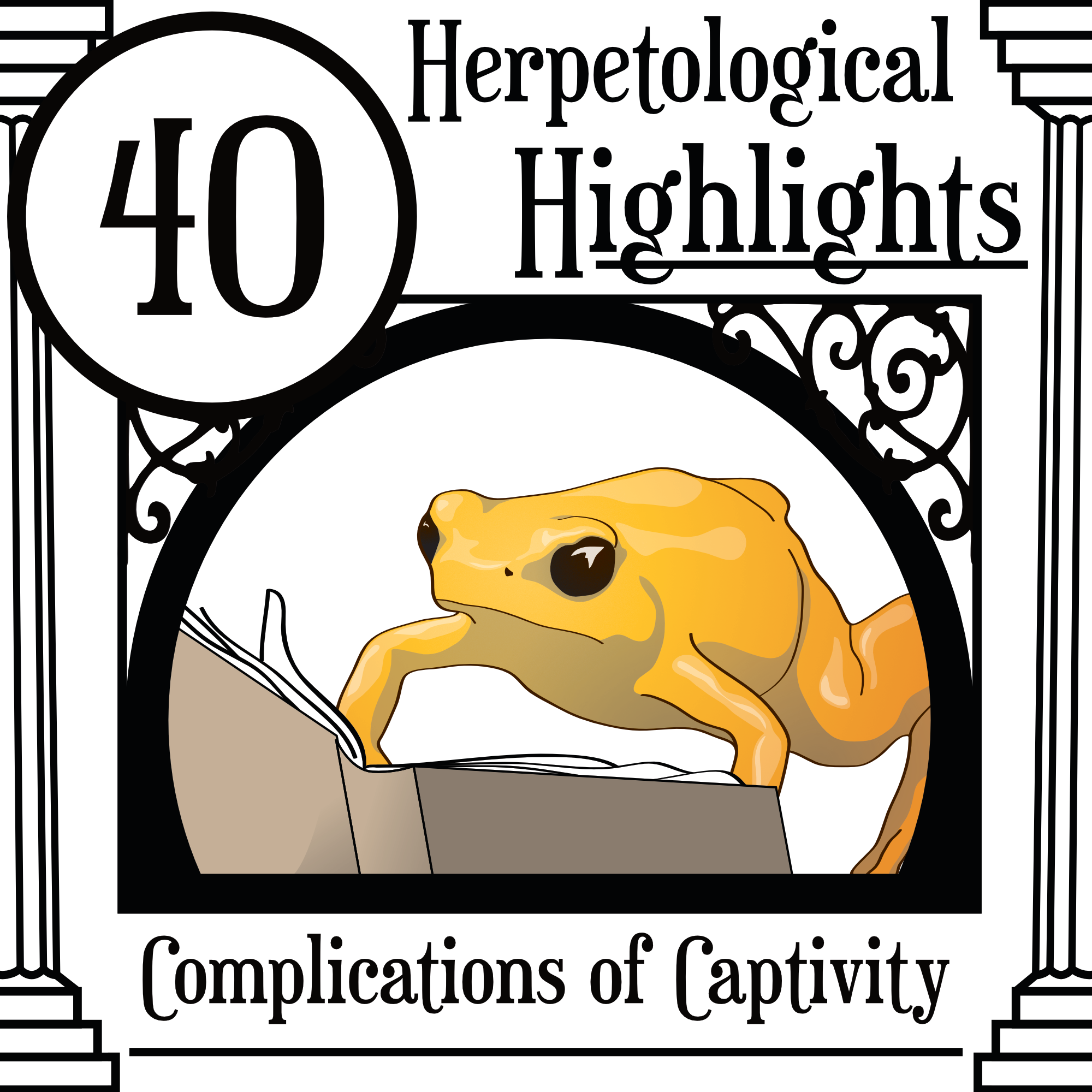 This episode we are talking about the pet trade - from the livelihoods of people who collect wild reptiles and amphibians in Madagascar and through to one of the issues that sometimes arises: escapees becoming non-native nuisances. We round off with a Species of the Bi-Week in the form of a slippery new lizard.
FULL REFERENCE LIST AVAILABLE AT: herphighlights.podbean.com
Main Paper References:
Robinson, J. E., Griffiths, R. A., Fraser, I. M., Raharimalala, J., Roberts, D. L., & St. John, F. A. V. (2018). Supplying the wildlife trade as a livelihood strategy in a biodiversity hotspot. Ecology and Society, 23(1), art13. https://doi.org/10.5751/ES-09821-230113
Stringham, O. C., & Lockwood, J. L. (2018). Pet problems: Biological and economic factors that influence the release of alien reptiles and amphibians by pet owners. Journal of Applied Ecology, 55(6), 2632–2640. https://doi.org/10.1111/1365-2664.13237
Species of the Bi-Week:
Pui, Y. M., Karin, B. R., Bauer, A. M., & Das, I. (2017). A new species of Tropidophorus Duméril & Bibron, 1839 (Squamata: Sauria: Scincidae) from Sarawak, East Malaysia (Borneo). Zootaxa, 4258(6), 539. https://doi.org/10.11646/zootaxa.4258.6.3
Other Mentioned Papers/Studies:
Auliya, M., Altherr, S., Ariano-Sanchez, D., Baard, E. H., Brown, C., Brown, R. M., … Ziegler, T. (2016). Trade in live reptiles, its impact on wild populations, and the role of the European market. Biological Conservation, 204, 103–119. https://doi.org/10.1016/j.biocon.2016.05.017
Auliya, M., García-Moreno, J., Schmidt, B. R., Schmeller, D. S., Hoogmoed, M. S., Fisher, M. C., … Martel, A. (2016). The global amphibian trade flows through Europe: the need for enforcing and improving legislation. Biodiversity and Conservation, 25(13), 2581–2595. https://doi.org/10.1007/s10531-016-1193-8
Capinha, C., Seebens, H., Cassey, P., García-Díaz, P., Lenzner, B., Mang, T., … Essl, F. (2017). Diversity, biogeography and the global flows of alien amphibians and reptiles. Diversity and Distributions, 23(11), 1313–1322. https://doi.org/10.1111/ddi.12617
Duffy, R., St John, F. A. V., Büscher, B., & Brockington, D. (2014). The militarization of anti-poaching: Undermining long term goals? Environmental Conservation, 42(4), 345–348. https://doi.org/10.1017/S0376892915000119
Lybbert, T. J., Aboudrare, A., Chaloud, D., Magnan, N., & Nash, M. (2011). Booming markets for Moroccan argan oil appear to benefit some rural households while threatening the endemic argan forest. Proceedings of the National Academy of Sciences, 108(34), 13963-13968.
Other Links/Mentions:
Conservation chronicles: https://conservationchronicles.podbean.com/
Winter croc fest December 8, 2018 at Gatorama. Gatorama is an alligator farm and visitor attraction in Palmdale, Florida, USA.
Sami Asad frog video: https://www.youtube.com/watch?v=7pvwtaZPicI
Music:
Intro/outro – Treehouse by Ed Nelson
Other Music – The Passion HiFi, www.thepassionhifi.com